Main content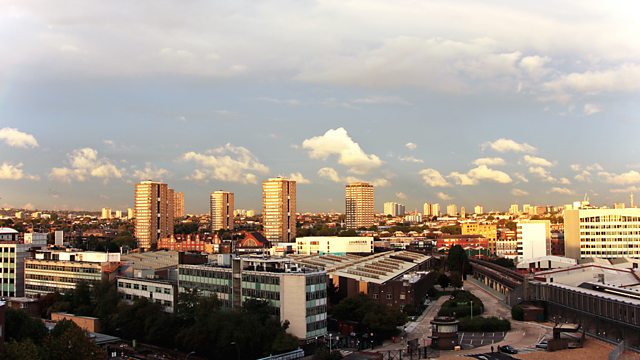 Dreams And Dystopia
Lynsey looks at how councils built on the edges of cities to meet housing needs. She visits Thamesmead in south east London and asks if its notorious reputation is fair.
Lynsey Hanley looks at how councils built on the edges of cities to meet housing needs.
Thamesmead in South-east London has been described as "frightening" and "dystopian", a "concrete jungle" set apart from the rest of the city. But that is not how many residents found it when they first moved in. It was a safe and secure place with spacious flats furnished with the latest mod-cons. Much of Thamesmead's reputation stems from the fact it was used by Stanley Kubrick as the setting for his controversial film A Clockwork Orange. But despite arguments over its architecture, it does represent a significant moment in the history of estate building - the era of building outwards.
After the collapse of Ronan Point, planners and local councils had decided building upwards wasn't practical anymore so they started to create estates on the outskirts of big cities, meant to act as small dormitory towns for places like London. But as Lynsey finds out, this drive to house people often led to physical isolation, with transport links shoddy and irregular, and social isolation as estates became places other people saw as dangerous.
Lynsey visits Thamesmead and Gleadless Valley in Sheffield. There she meets residents and tries to understand what estates mean to the people who live on them. She explores how estates came to be seen in such unfavourable terms and talks to the architect Douglas Murphy about Thamesmead. It's a place where the mix of urban and rural, concrete tower blocks and lakes populated with swans, makes perfect sense and no sense at all.
Presenter: Lynsey Hanley
Producer: Sara Parker and Joe Sykes
Executive Producer: Samir Shah
A Juniper production for BBC Radio 4.