Main content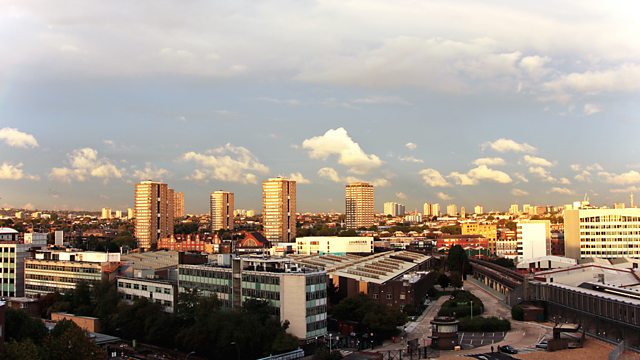 Streets in the Sky
Lynsey Hanley tells the story of social housing in Britain. Lynsey visits Park Hill in Sheffield, the building that came to define the high rise era.
Lynsey Hanley explores the era of council housing that was defined by high rise living.
In 1957, a gigantic, futuristic new council block started to appear on the hillside above Sheffield train station. Four years later it was finished and residents from the old slums that used to dot the area started to move in. The building's name was Park Hill and it would become a vessel for everything people hate - and love - about late 20th century council housing in Britain.
The architects of the building were two young Cambridge graduates called Jack Lynn and Ivor Smith. They took their inspiration from a fashionable French architect who went by the name Le Corbusier. Le Corbusier had grand ideas about space, light and order but he also thought modernist buildings needed to try and recreate the street patterns of old back to back houses - but 50 feet up in the air. This idea was known as 'streets in the sky' and it would come to dominate the thinking around estate architecture for a generation.
In this episode, Lynsey explores the trend of building upwards.
Park Hill was just the beginning of an era that saw our city skylines dotted with tower blocks and high rise buildings. All that came to an end with the collapse of Ronan Point in 1968, but it is a period that still dominates our thinking about estates. Grenfell Tower was designed and conceived of at this time.
Lynsey visits Park Hill to find out what it was like to live in this radical new building. She also meets the residents who live there now and asks whether a recent regeneration has changed the social fabric of the building beyond recognition.
Presenter: Lynsey Hanley
Producer: Sara Parker and Joe Sykes
Executive Producer: Samir Shah
A Juniper production for BBC Radio 4.
Last on
Broadcast