Main content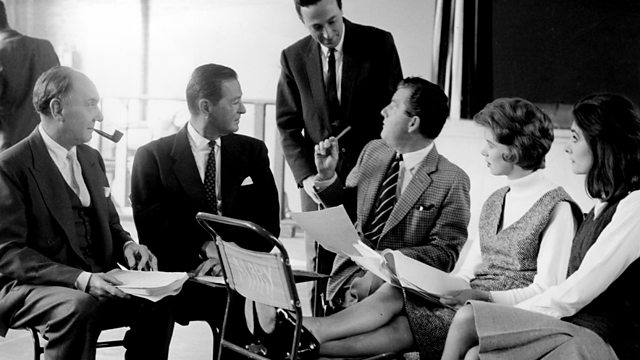 Terence Rattigan - The Browning Version
Retiring teacher Andrew Crocker-Harris is also on the verge of divorce. Where does his future lie? Stars John Gielgud.
Teacher Andrew Crocker-Harris is on the verge of retirement - and a divorce. But he has a shot at trying to redeem his dignity when a young schoolboy gives him an unexpected parting gift...
Terence Rattigan's play was first performed on the London stage in 1948. Adapted by Cynthia Pughe.
Starring John Gielgud as Andrew Crocker-Harris and Angela Baddeley as Millie Crocker-Harris.
Frank Hunter ...... Brewster Mason
Taplow ...... Anthony Adams
Dr Frobisher ...... Clive Morton
Peter Gilbert ...... Denis Goacher
Mrs Gilbert ...... Anne Cullen
Schoolboy ...... Warren Hearnden
Sir Terence Mervyn Rattigan, CBE (1911–1977) is remembered as a theatre heavyweight for dramas about the middle and upper-classes, including The Winslow Boy, The Deep Blue Sea and Separate Tables.
Director: Norman Wright
First broadcast on the BBC Home Service in September 1957.