Main content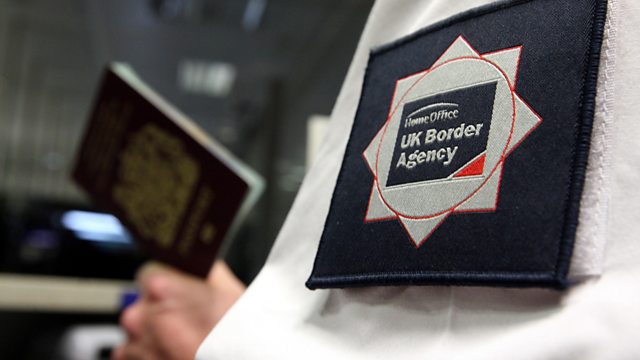 UK plan to curb immigration
In-depth reporting and analysis from a global perspective.
A leaked Home Office document suggests the government is considering tight restrictions on the rights of EU citizens to work in the UK after Brexit. We speak to a leading Brexiteer and to a prominent economist.
President Trump scraps a policy that protected eight-hundred-thousand young migrants from deportation. We speak to a congressman who was himself an illegal immigrant and to a Trump supporter.
The UN Secretary General calls for Myanmar's Rohingyas to be given legal protection - we examine the role of Buddhist nationalists in stoking the violence against the Muslim minority.
And in the wake of the Bell Pottinger scandal, we look at what PR companies offer their clients and whether they're likely to change the way they operate.
(Picture: UK border agency officer at Heathrow airport Credit: PRESS ASSOCIATION / Steve Parsons).
Podcast
In depth reporting, intelligent analysis and major breaking news from a global perspective