Main content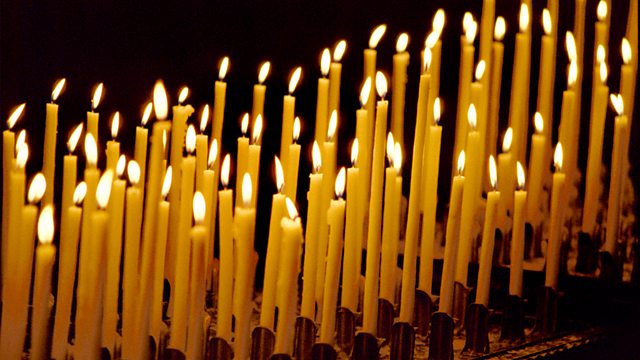 25/08/2017
A reading and a reflection to start the day with Canon Edwin Counsell, Rector of Llantwit Major.
Script:
Good morning. It's always good to talk through disagreements and uncertainties, and this day in the year 325 AD, marked the formal conclusion of a great gathering of Christian leaders and theologians, held in the northwest of modern day Turkey.
The First Council of Nicaea brought some consistency and agreement after the initial hectic centuries since the Resurrection of Jesus Christ.  It might have ended up as a talking shop, with plenty of hot air and little to show for it… yet the statement of faith that emerged, known as the Nicene Creed, still defines the core of faith for millions of Christians across the globe.
I recite a creed each day, either in my private prayers or in worship, because it gives me a reference point and a touchstone for my Christian faith.
Any statement that begins 'credo…', 'I believe…' must be bold and confident, whether it's a summary of religious doctrine, a constitution or a political ideology; but that boldness doesn't necessarily make it the last word.  There's the constant danger that well-known words are repeated by rote, with their significance lost in familiarity, and such statements must be both reassuring and challenging, as well as being open to constant scrutiny.
There are core beliefs and particular perspectives that guide every one of us, underpinning the choices and actions that shape our whole lives; and we can attribute them to our life experiences or our DNA, as readily as ascribing them to belief in the God of Heaven. 
Yet almost seventeen centuries after the Council of Nicaea did its work, Christians are still bold enough to use essentially the same summary of faith as a lens to view God and his work in the world.
Heavenly Father, give each one of us the strength of purpose to discover and proclaim our 'credo', whether that informs our search for God, or for our own inner strengthening; so that the principles that guide us through this day may be hallmarked with integrity and right judgement.  Amen.