Main content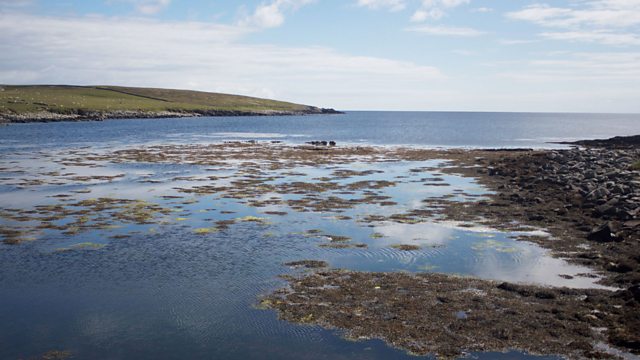 Lerwick
Peter Gibbs presents the horticultural panel show from Lerwick, Shetland. Matthew Wilson, Matt Biggs and Anne Swithinbank answer this week's questions.
Peter Gibbs presents the horticultural panel show from Lerwick, Shetland. Matthew Wilson, Matt Biggs and Anne Swithinbank answer this week's questions.
The panellists discuss Shetland's interesting gardening conditions with local audience members. They offer advice on helping trees to grow and what to add to a large-leafed border, and they suggest exotic plants that might cope on Shetland. They also have fun discussing their favourite common names for plants.
And Matt Biggs visits Rosa Stepanova to discover how she has transformed her local Shetland environment to yield some beautiful trees.
Produced by Dan Cocker
Assistant Producer: Laurence Bassett
A Somethin' Else production for BBC Radio 4.
Fact sheet
Q – If the panel were to move to Shetland, what would your new garden priorities be?
Matt – I'd struggle with the dark winters.  I'd establish a windbreak. 
Anne – Polycrub and a heat lamp
Matthew – I'd create a garden of native plants like Derek Jarman did at Dungeness
Q – Do trees in Shetland, such as Sycamore and Alders, benefit from fertilisers?
Anne – If you feed too much they will be less-effective as a barrier.  But I'd be inclined to give them a moderate feed in the spring. 
Matt – If it's particularly wet in the spring then feed again later in the year
Anne – And only feed if it looks like it needs it
Q – In the past ten or fifteen years there has been a great increase in New Zealand Flatworms – how can we combat them?
Matthew – There's not much you can do
Hazel (from the audience) – If you put them in a jar of vinegar they dissolve!
 Q – We've got a large-leafed border with Heuchera, Gunnera, Ligularia and a large tree fern.  What else could we put in?
Matt – Dryopteris wallichiana.  Ostrich Fern (Matteuccia struthiopteris).  Dryopteris erythrosora. 
Anne – Candelabra Primulas (florindae and japonica).  Rodgersia aesculifolia 
In the feature:
Sycamore (Acer pseudoplatanus)
Willows: Salix alaxensis and Salix hookeriana
Sitka alder
Shuttlecock Ferns
Dicentras
Ozothamnus ledifolius
Maytenus magellanica
Q – What's the most exotic plant you could grow on Shetland (without a polytunnel)?
Anne – Mandevilla was my first thought (but it would need to go inside a polycrub).  Clerodendrum bungei. 
Matthew – Star Jasmine (Trachelospermum jasminoides). 
Q – Can the team recommend a high-yielding potato that is as resistant to blight as the Sarpo varieties?  Sante is my best
Anne – You might be too nutrient-rich
Matt – Try growing them somewhere windier to improve ventilation
From the topical tips
Rosa rugosa
Lammas growth
Yew
Beech
Oak
Q – Woodlice have been eating the roots of my seedlings.  How can I get rid of them organically?
Anne – It won't be the woodlice.  The seedlings will have been damaged by something else (slugs or damping off disease) and then the woodlice come in after the event
Q – In Shetland, Bog Cotton is called 'Lucky Minnie's Ooh'.  What are the panel's favourite local or common names for flowers?
Matthew – Goosegrass or Cleavers.  It's also called Stickle Brick plant or Velcro plant or Valentine's. It has so many names.
Anne – The common name for Stitchwort – Shimbles Snickneedles.  Also, the Corky Fruited Water Dropwort (Oenanthe pimpinelloides)
Matt – Lady's Smock or Cuckoo Flower. 
From the audience – Meadowsweet is known as 'yöl-girse' or 'Christmas Grass')