Main content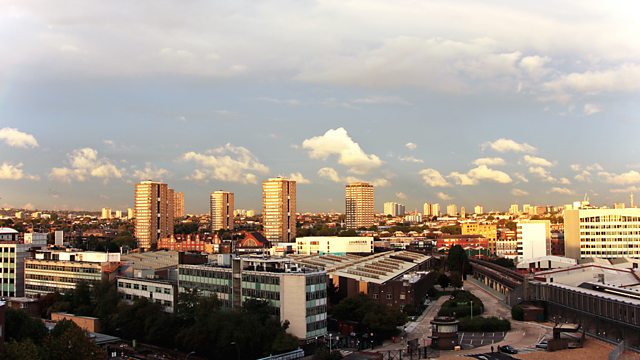 New Towns, New Culture
Lynsey Hanley tells the story of postwar house-building and the rise of the new towns. Were places like Harlow disorientating dystopias or an idyllic escape from London's slums?
Lynsey Hanley tells the story of post-war house building and the rise of the new towns.
World War Two presented planners with the opportunity to plan on an unprecedented scale. This led to the New Towns Act of 1946 which gave the government powers to create massive new and self-sufficient towns. Many in Britain still lived in appalling conditions in the country's towns and cities. Fixing that was part of Labour Health Minister Aneurin Bevan's plan to create a welfare state that would make sure people were looked after from the cradle to the grave.
But it wasn't just the Labour party that was interested in house building, the Tories were determined to compete with Labour as to who could build the most houses. This was a time of big thinking about housing, when both parties believed housing was one of the most important issues of the time.
Lynsey visits Harlow to find out what it was like for people who had to move to the new towns. Some saw them as an intense relief from the terrible conditions of London's slums, others found them disorientating and depressing - a condition that came to be known as 'new town blues'. Harlow was designed to be a self contained community rather than a satellite town for London.
But, as Lynsey finds out, all that is changing in 2017. She talks to hyper local journalist Michael Casey about the housing crisis and how, even in Harlow, social housing now seems like a relic from another era.
Presenter: Lynsey Hanley
Producer: Sara Parker and Joe Sykes
Executive Producer: Samir Shah
A Juniper production for BBC Radio 4.