Main content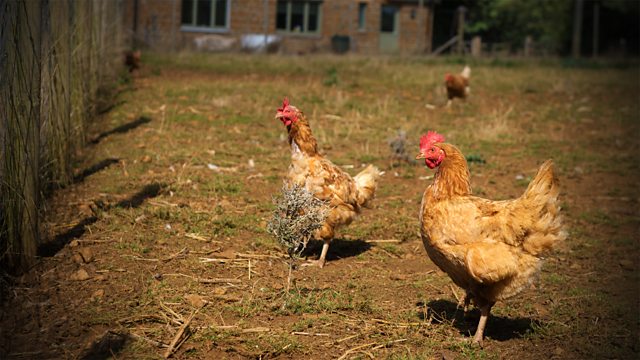 31/08/2017
Contemporary drama in a rural setting. Lilian tries to explain herself, and competition is fierce at Bridge Farm.
Tom drops round a veg box to the Dower House (a day late) and brings Lilian news of his latest Nuffield trip to Boston, as well as Pat's preparations for the Flower and Produce Show.
After yesterday's disaster Susan can only present Tom with a single pot of plain kefir. She tries to tell him about all the work that went into the other recipes, Clarrie tells her not to make excuses. Tom agrees that Susan's kefir is perfectly good, but is really impressed by Clarrie's blueberry flavoured sample. Susan tries to take credit for the idea, but Tom is only interested in the taste. Clarrie jokingly offers Susan a kefir face mask to combat the stress of losing, but Susan insists that she doesn't care.
Adam visits the Dower House to confront Lilian about Matt. He wishes he hadn't seen them Kiss on Friday. Lilian assures him they are not having an affair. She was intrigued by Matt's remorse. Her future is definitely with Justin. She apologises for putting Adam in this position. Adam won't say anything to Justin - who is he to judge? He wonders if he can truly renew his and Ian's relationship after his infidelity. Lilian's hopefully that Adam can find a way to put things right.
Countryside Insights from The Archers