Main content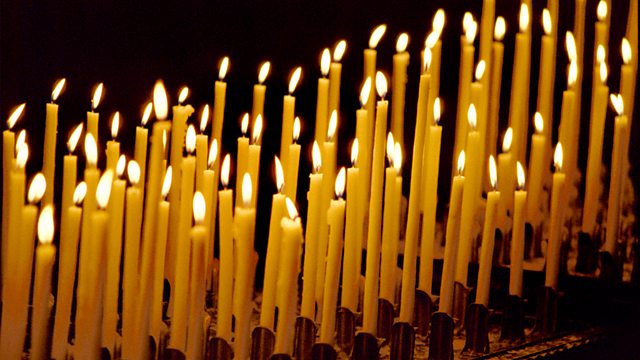 23/08/2017
A reading and a reflection to start the day with Canon Edwin Counsell, Rector of Llantwit Major.
Script:
Good morning. We're on the eve of this year's GCSE results, with the crucial grades being sent out to schools today, in anticipation of tomorrow's big day for students in many parts of the UK. 
I've worked alongside schools as a Diocesan Director of Education for almost 2 decades and I've shared the tension of Results Day more times than I care to remember, seeing students experience both the 'highs' and the 'lows'.
GCSEs (and 'O' levels, if you're of a certain vintage) have always been something of a rite of passage, suddenly counting for far more than the pecking order within a classroom or year group; and these results start to play a part in shaping lives, aspirations and the choices that young people make.
That said, it's easy to make too much of one set of results and, let's be honest, we've all probably messed up some exams along the way.  There's always a chance to try again and no end of people are happy to say that they left school with few formal qualifications, yet went on to build successful careers.
I certainly wish every success for all the young people waiting for their exam results this year. And yet, while success can be gauged in so many ways, there is a measure of human ability that seems to transcend exams and assessments – it's Wisdom. The Bible mentions it constantly, describing wisdom as a friend, a guide…even as a lover: something we should hold close and cherish, which opens up our understanding and makes sense of our search for God and for life
Wise and compassionate Lord, watch over our young people as they make their way in the world; strengthen them as they embrace their future, encourage them to make their dreams and aspirations a reality but, above all, give them wisdom to grow constantly in knowledge and understanding and to use their gifts to make a real difference to the world.  Amen.