Main content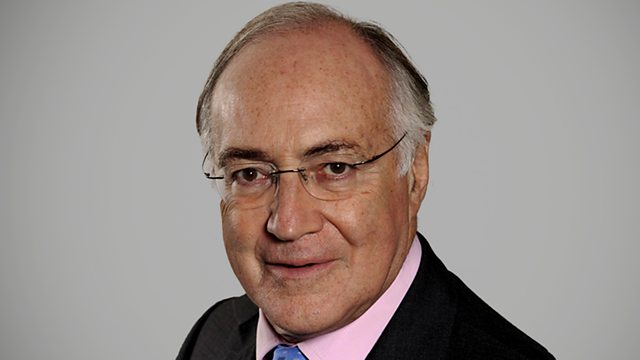 Michael Howard
Peter Hennessy invites senior politicians to reflect on their life and times. This week, his guest is Michael Howard, former Conservative leader and home secretary.
In this series, the historian Peter Hennessy asks senior politicians to reflect on their life and times. Each week, he invites his guest to explore their early formative influences, their experiences and their impressions of people they've known.
In this programme, Peter Hennessy's guest is Michael Howard, former Leader of the Conservative Party and before that a combative and controversial Home Secretary. Michael Howard reflects on his family background and upbringing in South Wales, and tells of his love of soccer, despite living in a stronghold of Welsh rugby. Howard was a contemporary at Cambridge of other future Conservative politicians, including Kenneth Clarke, Norman Fowler and Norman Lamont. In 1966, Howard, fought a safe Labour seat on Merseyside and took the opportunity when visiting the constituency to watch Liverpool 's home games.
After finally being elected as an MP for Folkestone and Hythe in 1983, Howard rose swiftly through the ranks. He discusses his image and the difficult challenges he faced as a minister - he took the legislation for the 'poll tax' (community charge') through the House of Commons, and later, as Home Secretary, sought to reverse a seemingly inexorable rise in the level of crime by taking a tougher line than his predecessors - an approach epitomised by his comment that 'prison works.'
Although he failed in his to become Tory leader in 1997, Howard subsequently became leader in 2003 after Iain Duncan Smith's resignation. However, the Tory defeat in 2005 prompted him to stand down - his successor was David Cameron, his former Special Adviser at the Home Office. Today, Howard sits in the House of Lords and is chairman of Hospice UK, the national charity for hospice care.
Producer: Rob Shepherd.
Last on
Broadcasts