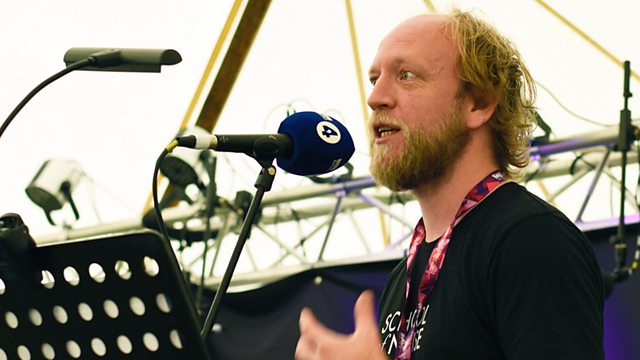 You're A Musician Too
Dan Mayfield, founder of the School of Noise, explains why he believes everyone is capable of making music, and why the right kind of music education is so important to encourage young people's creativity.
"I believe... there is musicality in all of us, because I think of music as nothing more nor less than organised sound, and it shouldn't be something to be afraid of."
Recorded in front of a live audience at the WOMAD world music and arts festival in Wiltshire.
Presenter: Helen Zaltzman
Producer: Richard Knight.
Last on