Main content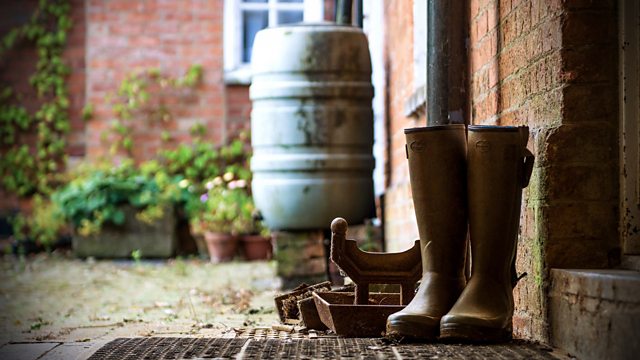 30/08/2017
Contemporary drama in a rural setting. Pip and Toby need to work together, and Susan's day goes from bad to worse.
Pip and Toby work together to shepherd a mass of escaped goslings out of the river Am. Toby ropes in Susan to help and Pip teases him about his charm. Toby laments his current bad luck with women. Later, he calls Pip to ask if she is free. Pip thinks he is about to ask her out but Toby cuts in, clarifying that he just needs to retrieve his socks from her car.
Susan rushes to finish her kefir samples. Disaster strikes when she decides to leave them out of the fridge to speed up the fermentation. The kefir explodes all over the kitchen. Neil escapes to his pigs, telling Susan to clear up before he returns.
Peggy invites Oliver to join her for afternoon tea. Peggy insists it will be her treat, but Oliver only accepts after checking that Peggy hasn't been listening to Susan's rumours. Oliver is seriously considering his daughter's offer to move to New York. He regrets seeing so little of his grandchildren. Peggy remembers how running Grey Gables helped Jack by putting him at the heart of the community. Family is important of course, but plenty of people believe that Ambridge is where Oliver really belongs.
Countryside Insights from The Archers