Main content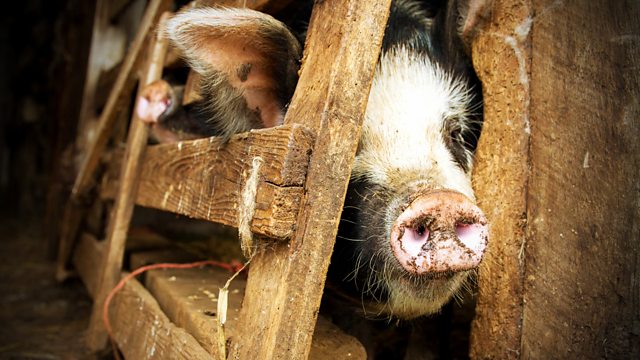 29/08/2017
Contemporary drama in a rural setting. Justin can't hide his joy, and Kirsty wants to play cupid.
Kirsty asks Lexi if she's forgiven Roy for telling Adam about the graffiti. Lexi still thinks Roy should have respected her wishes, but is no longer angry. Roy can be very kind, recommending books and films for her and her daughters. Kirsty suggests Lexi stays for dinner but she has to rush back to eat with the other fruit pickers. Kirsty encourages Roy to go after Lexi and ask her out but Roy doesn't see the point with Lexi due to leave soon.
Borchester Land renews the Estate's arable contract with Home Farm, thanks to Justin's powers of persuasion. Justin proposes a celebratory lunch at Grey Gables. Adam squirms as Justin sings Lilian's praises and jokingly asks about her secrets.
Walking home with Adam, Ian insists that Justin deserves to know the truth. Adam is reluctant to speak up about what he saw at Grey Gables last week. But Ian remembers how disastrous it was when Helen kept quiet about seeing Adam kissing Charlie. Surely Adam can't just stand by and watch the disaster unfold?
Countryside Insights from The Archers