Main content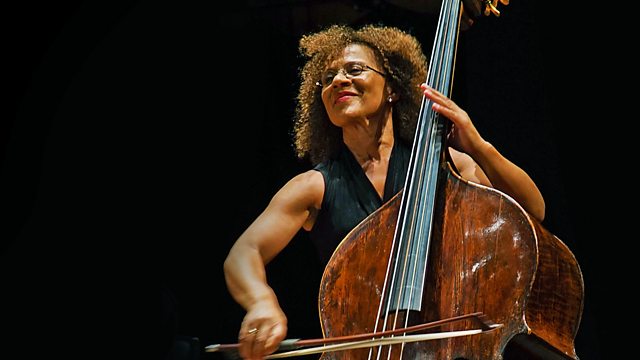 Chi-chi Nwanoku
Chi-chi Nwanoku profiles black composers and performers down the centuries, with their friends and contemporaries.
Last on
Music Played
José Maurício Nunes Garcia

Missa Dos Defuntos (Requiem) For Chorus And Ensemble

Singer: Carolina Faria. Singer: Mauricio Luz.

Biscoito Fino : BF 835.
Biscoito Fino.
9.

Esteban Salas

Melodia, Cantata for 3 voices, violins & bass

Ensemble: Exaudi Choir of Cuba. Director: María Felicia Pérez.

Ludwig van Beethoven

Sonata In A Major Op.47 (Kreutzer) For Violin And Piano

Performer: Viktoria Mullova. Performer: Kristian Bezuidenhout.

ONYX : ONYX-4050.
ONYX.
4.

Samuel Coleridge-Taylor

Hiawatha's Wedding Feast Op.30`1 - Part 1 Of Scenes From 'Hiawatha'

Performer: Philharmonia Orchestra. Conductor: Malcolm Sargent. Singer: Richard Lewis.

EMI : CDM 7-69689-2.
EMI.
6.

William Grant Still

Symphony No. 1 (Afro-American)

Orchestra: Detroit Symphony Orchestra. Conductor: Neeme Järvi.

CHANDOS : chan-9154.
CHANDOS.
4.

Michael Tippett

A Child Of Our Time For Soloists, Chorus & Orchestra

Singer: Cynthia Haymon. Singer: Damon Evans. Orchestra: London Symphony Orchestra. Conductor: Richard Hickox.

CHANDOS : CHAN-9123.
Chandos.
7.

Wolfgang Amadeus Mozart

Le Nozze Di Figaro - Opera In 4 Acts K.492

Singer: Jessye Norman. Orchestra: BBC S O.. Conductor: Colin Davis.

PHILIPS : 426-195-2.
PHILIPS.
11.

George Frideric Handel

Theodora - Oratorio In 3 Acts

Ensemble: Lautten Compagney. Director: Wolfgang Katschner.

Deutsche Harmonia Mundi : 88697526952.
Deutsche Harmonia Mundi.
10.

Toumani & Sidiiki Diabate

Rachid Ouiguini

Toumani and Sidiki.
World Circuit.
3.

Obo Addy

Wawshishijay [Our Beginning] For String Quartet & African Instruments

Performer: Obo Addy. Ensemble: Kronos Quartet.

ELEKTRA/NONESUCH : 7559-79275-2.
ELEKTRA/NONESUCH.
6.

Errollyn Wallen

In Our Lifetime

Ensemble: Errollyn Wallen. Singer: mike henry.

Fela Kuti

Water No Get Enemy

Expensive Shit/He Hit Road.
Barclay.
2.

Florence B Price

Piano Quintet: 2nd & 3rd Movement

Performer: Er-Gene Kahng. Performer: Ryan Cockerham.

George Walker

Lilacs

Singer: Faye Robinson. Orchestra: Arizona State University Symphony Orchestra.

SUMMIT RECORDS : 274.
Summit Records.
2.

Antonín Dvořák

Symphony No. 9 In E Minor Op.95 (From The New World)

Orchestra: Chineke! Orchestra. Conductor: Kevin John Edusei.

Signum Classics SIGCD515.
Signum Classics.
3.
Broadcast

Podcast
A view of classical music from a range of presenters; themed series and one-off programmes