Main content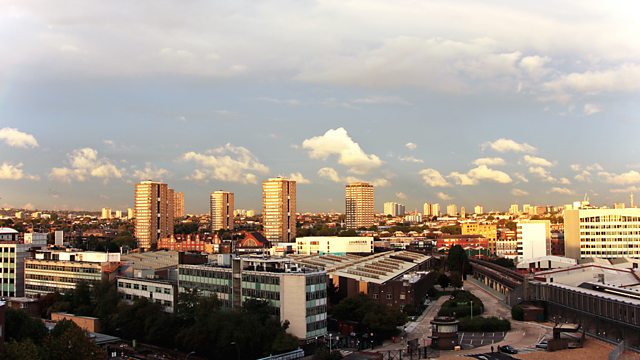 The First Council Homes
Lynsey Hanley visits the first ever council housing in Liverpool. She explores how the first attempts at housing the working class were based more on pragmatism than idealism.
Lynsey Hanley visits the first ever council housing in Liverpool.
In 1842, Friedrich Engels went to work in his father's Salford mill. Shocked by the poverty he saw, he penned his observations in The Condition of the Working Class in England. For Engels, bad housing was the poor's unifying characteristic: "Every great city has one or more slums, where the working class is crowded together." Ever since, his identification of a direct link between poor housing and poverty has guided social reform.
Those ideas found their first expression not far away from Salford, in Liverpool, where the Saint Martin's Cottages - commonly thought of as the first municipal housing in the world - addressed the problems of Irish migrants fleeing the potato famine and living in appalling condition's in Liverpool's cholera-ridden slums. Eldon Grove was an example of later social housing in Liverpool - once beautiful, it now lies derelict.
Lynsey Hanley visits the Saint Martin's Cottages and Eldon Grove. She reflects on the fact that early ideas about council housing were aimed specifically at the skilled working class. This started a trend, which lasted right up to the end of the Second World War, that council housing would be aimed at the better off and socially better regarded strata of the working class. This kind of thinking about housing was based more on a pragmatic belief that workers would be happier if they had better living conditions than any more utopian ideal about providing everyone with safe and stable environments to live in.
Presenter: Lynsey Hanley
Producer: Sara Parker and Joe Sykes
Executive Producer: Samir Shah
A Juniper production for BBC Radio 4.
Last on

Broadcast