Main content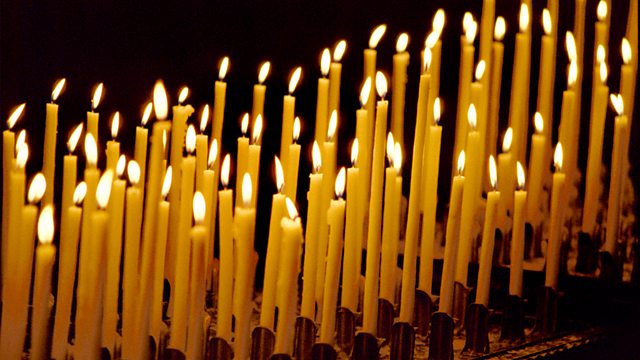 29/08/2017
A spiritual comment and prayer to begin the day with Claire Campbell Smith.
Script
Good morning. 
A couple of weeks ago I was sitting on the sun-baked stone of the amphitheatre in Verona, watching Verdi's opera, Aida.  It tells a story of divided loyalties.  Radames, an Egyptian military commander, is torn between his allegiance to Pharaoh and his love for Aida, a captive from Ethiopia, with whom Egypt is at war.  She is torn between her love for her country, her father, who's in fact the Ethiopian king, and this enemy soldier.  After hours of glorious music, Radames unwittingly betrays his country by telling Aida a military secret, which is overheard by her father.  Once discovered, Radames refuses either to deny the accusations of treachery or his love for Aida and he's condemned to be buried alive.  When the vault is sealed, he finds that Aida has already hidden herself there to die at his side.
Being honest and having strong moral principles that you refuse to change is the definition of integrity.  In a quote often attributed to CS Lewis but in fact from an American self-help book, "Integrity is doing the right thing, even when no one is watching".   This is demonstrated in the Bible by Daniel, who's captured as a youth by the Babylonians and whose qualities lead to him achieving an immensely powerful political position.    His rivals try to dish the dirt on him but, the Bible says, 'could find no corruption in him, because he was trustworthy'.  When they pass a law demanding that everyone should pray only to the king, Daniel goes to his room and prays to God, despite the penalty of being thrown into a lions' den.  He doesn't bow to pressure; he doesn't manipulate the facts; he stays true to himself and to his faith. 
Lord, give courage and strength to all in positions of leadership today, that they might conduct their affairs with integrity and fairness, alert to their conscience.  Amen.