Main content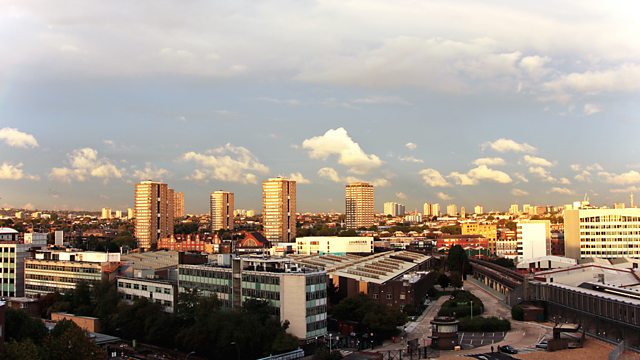 Grenfell Tower
In the wake of the fire at Grenfell Tower, Lynsey Hanley tells the story of social housing in Britain. How did the dreams of early housing pioneers turn to dust?
The Grenfell Tower disaster is a defining event in the history of social housing in Britain. Grenfell has brought to light some of the failures and attitudes that underpin our relationship to class, poverty, race and inequality. In this first episode of a ten part series, Lynsey Hanley will examine what Grenfell means for both social housing and for us as a society.
Lynsey argues Grenfell represents the culmination of the long story of how we have sought to meet the needs of the most disadvantaged in society through housing.
She talks to the Labour MP David Lammy about his upbringing. He tells her how social housing was once desirable, something people aspired to. But was the original dream of good quality housing for the poorer members of our society flawed from the beginning? Lynsey asks why we don't have decent housing for all, avoiding the stigma of paternalism and segregation by income and status. Did an original flawed plan create a marginalised class of people set away in isolated estates?
Presenter: Lynsey Hanley
Producer: Sara Parker and Joe Sykes
Executive Producer: Samir Shah
A Juniper production for BBC Radio 4.
Last on
Broadcast