Main content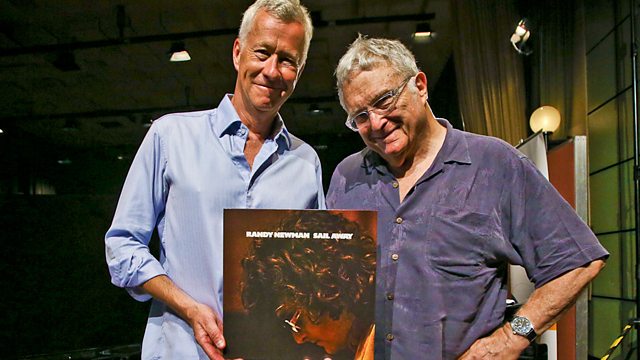 Randy Newman (A-side)
In this special edition, singer-songwriter and composer Randy Newman talks to John Wilson about Sail Away, the 45-year-old album described by Rolling Stone as 'a work of genius'.
With six Grammys, three Emmys and two Oscars (from 20 Academy Award nominations) - to say nothing of his own star on the Hollywood Walk of Fame and membership of both the Songwriters and the Rock & Roll Halls of Fame - means that Randy Newman has one of the most crowded mantelpieces in the world of popular entertainment.
In this special edition of MASTERTAPES the legendary singer-songwriter and composer talks to John Wilson about 'Sail Away' - the album that Rolling Stone magazine described as "a work of genius" when it was released forty-five years ago.
Already with a good dozen years under his belt as a professional song writer (he was only 28 years old when this album was released), with 'Sail Away' we see an artist able to combine biting wit, novelistic complexity and deep understanding of the contradictions of the American psyche with sumptuous melodies and restrained arrangements. Nowhere more so than with 'Lonely At The Top' (originally written with Frank Sinatra in mind), 'You Can Leave Your Hat On' (later recorded by Tom Jones for The Full Monty), 'God's Song (That's Why I Love Mankind)' and the austere title track that kicks off the album.
MASTERTAPES is recorded in front of a live audience at the BBC's iconic Maida Vale Studios. Each edition includes two episodes, with John Wilson initially quizzing the artist about a career defining key album, and then, in the B-side, the audience puts the questions. Both editions feature exclusive live performances.
The second part of this special edition is broadcast at 9.30pm on Monday 28 August 2017
Producer: Paul Kobrak.