Main content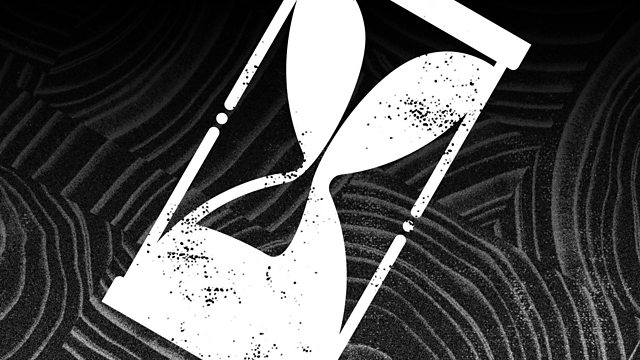 Take it to the Brink
Every month, historical novelist Sarah Dunant takes a current anxiety and looks for moments where the past can shed light on today. This time she's taking us to the brink.
A monthly series in which broadcaster and acclaimed historical novelist Sarah Dunant delves into the past to help frame the present, bringing to life worlds that span the centuries.
Taking modern day anxieties as its starting point, the programme considers how certain questions are constant, yet also change their shape over time.
This month, Sarah takes us to the brink - to moments where leaders are willing to cross the ultimate line. She'll be asking what happens when the enemy you're negotiating with has nothing to lose, and questioning whether the threat of apocalypse can be good for the soul.
From Caesar crossing the Rubicon in ancient Rome, to medieval apocalyptic fears, via a radical preacher with rhetoric so powerful that it catapulted him onto the global stage, these are moments of fire and fury when the end seemed nigh.
Guests include Dr Hannah Cornwell from the University of Birmingham, Dr Stefano Dall'Aglio of the University of Edinburgh, and Dr James Palmer from the University of St Andrews.
Presenter: Sarah Dunant
Producer: Katherine Godfrey
Assistant Producer: Nathan Gower
Executive Producer: David Prest
A Whistledown production for BBC Radio 4.
Contributors recommended reading
Professor Lawrence Freedman, Emeritus Professor of War Studies at King's College, London.
The Evolution of Strategy (2003), Freedman, L.
Dr Hannah Cornwell, Lecturer in Ancient History at the University of Birmingham.
Pax and the Politics of Peace: Republic to Principate (2017), Cornwell, H.
Dr James Palmer, Early Medieval Historian at the University of St Andrews.
The Apocalypse in the Early Middle Ages (2014), Palmer, J.
Stefano Dall'aglio, Renaissance Historian at the University of Edinburgh.
Savonarola and Savonarolism (2010), Dall'aglio, S.
Dig Deeper with further reading:
Scourge and Fire: Savonarola and Renaissance Italy by Lauro Martines
Savonarola: by Donald Weinstein
Suetonius, The Twelve Caesars
Cicero, Letters to Friends
Jackie Kennedy, Historic Conversations on Life with John F. Kennedy
Procopius, The Secret History
Podcast
Monthly series in which Sarah Dunant finds stories from the past to help frame the present