Main content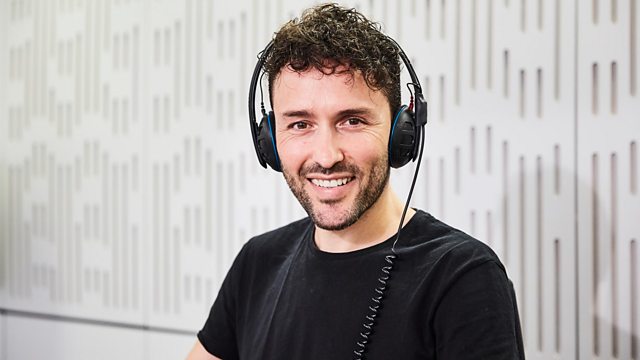 Cerebra
Richard Mylan makes the Radio 4 Appeal on behalf of Cerebra.
Richard Mylan makes the Radio 4 Appeal on behalf of Cerebra.
Registered Charity Number 1089812
To Give:
- Freephone 0800 404 8144
- Freepost BBC Radio 4 Appeal. (That's the whole address. Please do not write anything else on the front of the envelope). Mark the back of the envelope 'Cerebra'.
- Cheques should be made payable to 'Cerebra'.
Last on

Cerebra
Cerebra works with families who have a child with a brain condition. We listen to them, we learn from them and we work with them. We carry out research, we design and innovate, we make and share. What we discover together makes everyone's life better. It's an incredibly rewarding journey for everyone involved.
Independence for Charlie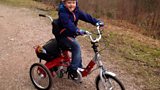 Charlie, whose story you can hear in the Appeal, is a great example of how we help children discover life and enjoy themselves. Charlie's trike gives him the chance to be independent and have fun with his family and friends. He's at the heart of the action and his days are filled with adventure. Since receiving his new trike Charlie hasn't looked back!
Bright ideas for brilliant children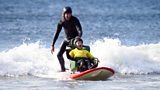 Our tandem surf board means that disabled children can experience the thrill of the waves. Teenager Kai Lewis, who has cerebral palsy following a stroke at the age of one, has been able to enjoy the thrill of the ocean for the first time. His mum said: "Kai is like the king of the sea, he can sit back, relax, and ride the wave". Charlie too is hoping to try out surfing for the first time this summer.
Making dreams come true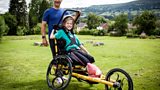 Despite having cerebral palsy and chronic lung disease, Poppy is a very determined thrill-seeker!  We made her dream come true by designing and making all of the equipment she needs to take her and her dad to the finish line of marathons and triathlons. Her specially-designed boat and chair mean that for the first time Poppy can join in, instead of watching from the side-lines. 
Broadcasts