Main content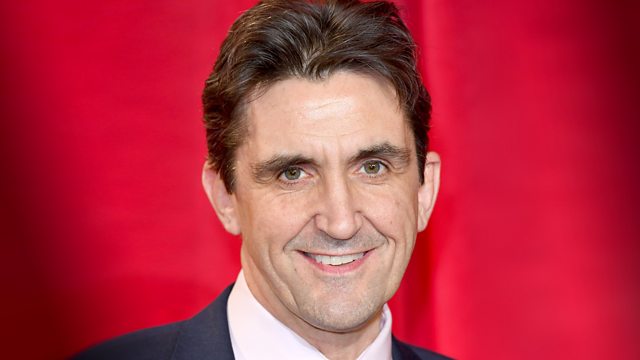 Stephen McGann
Stephen McGann talks about his passion for genealogy and what he has discovered about his family. Beatboxer Grace Savage demonstrates her unusual talent.
Aasmah Mir and the Rev. Richard Coles are joined by Stephen McGann, who plays Dr. Turner in BBC TV series Call the Midwife. He reveals why he has combined his passion for genealogy, with his academic interest in the social dimensions of medicine, to write a personal history of his family. Sarah Walker's father wrote the Countryman's Diary column in a couple of local newspapers until his death earlier this year. Sarah describes how she is now carrying on the tradition by writing her own column, The Countryman's Daughter, using his archive.
Grace Savage is two-time UK Female beatbox champion, two-time UK Team Beatbox Champion - she explains how to beat box, record loops and why she used an ironing board in her act. The DJ Jo Whiley is an avid gardener. Anna Bailey visits her in Northamptonshire to discover the natural sounds she enjoys away from music.
Despite training for the priesthood, A.N. Wilson left to concentrate on his writing, including biographies of famous figures from Jesus to Tolstoy, and most recently Charles Darwin. He talks about his particular interest in the Victorians and his family background in the potteries.
With Inheritance Tracks from Brendan Gleeson: he chooses Teddy Bears' Picnic and Sweet Thames Flow Softly by Planxty sung by Christy Moore.
Flesh and Blood by Stephen McGann is published by Simon & Schuster.
Jo Whiley is presenting Radio 2 Live in Hyde Park on 10 September.
Grace Savage has a UK tour starting in Birmingham on the 29 September, ending in London with Soundcrash at the Arch Space on 11 October.
Charles Darwin, Victorian Mythmaker by A.N. Wilson, is published by John Murray.
Credits
| Role | Contributor |
| --- | --- |
| Presenter | Aasmah Mir |
| Presenter | Richard Coles |
| Interviewed Guest | Stephen McGann |
| Interviewed Guest | Sarah Walker |
| Interviewed Guest | Grace Savage |
| Interviewed Guest | Jo Whiley |
| Interviewed Guest | AN Wilson |
| Interviewed Guest | Brendan Gleeson |
| Reporter | Anna Bailey |
| Producer | Louise Corley |
| Editor | John Goudie |