Main content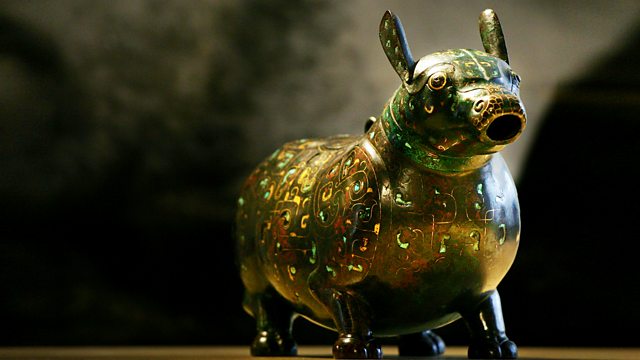 The Magic of Bronze
Bridget Kendall explores the history of bronze with art historians Carol Mattusch and David Ekserdjian and specialist in ancient metallurgy Jianjun Mei.
From Cellini's magnificent Perseus statue to the humblest of tools, people have been using bronze for at least five thousand years. So what makes bronze such a versatile material, how we first discovered it, and why is it that so many precious bronze art works have failed to survive?
Bridget Kendall is joined by Carol Mattusch, Professor Emerita of Art History at George Mason University, Professor Jianjun Mei, from the University of Science and Technology, Beijing and Director of the Needham Institute in Cambridge who specialises in ancient metallurgy, and David Ekserdjian, Professor of Art and Film History at Leicester University.
Also in the programme: Dutch sound artist Floris van Manen follows the key stages of making a bronze bell at Eijsbouts, one of Europe's leading foundries.
Photo: A rare Chinese bronze figure of a tapir dating back to the 4th century (Getty Images).
Cellini recounts the pivotal moment in creating his masterpiece.
Chinese bronze ritual vessel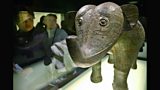 Camondo zun (wine vessel), Southern China
Shang dynasty (18th-11th century BC)
Height: 64cm
Photo: Getty Images