Main content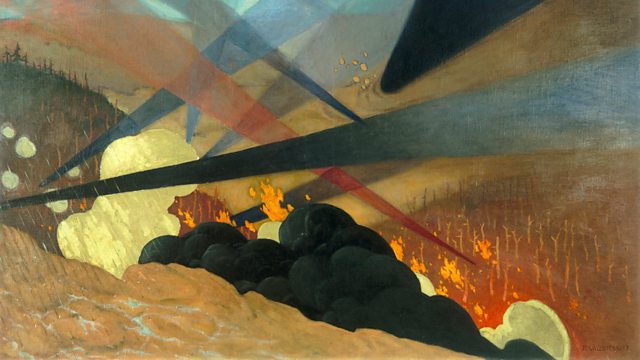 An Intimate War
In the final episode of this 2017's series on the Great War, Francine Stock considers the intimate impact of war on society and culture.
By 1917 soldiers had been fighting what seemed like a never ending war. They yearned for entertainment, an escape from the horror surrounding them.
In the final episode of this year's series on the Great War, Francine Stock finds out about popular cross-dressing theatre troupes who by 1917 were taking the Front Line by storm.
Female impersonators with names like the Sensual Salome and Bodo Wild would perform in front of huge crowds of admiring soldiers, who would send them love letters, perfume and stockings.
Although there was a widespread expectation that war would cause society to return to Victorian ideals about the roles of men and women, instead it started challenged traditional norms.
There was tension between the model of the war hero - as depicted in popular literature - and the private experience of the combatants who read these books and poems. Novels spoke of war as a "rattling good adventure yarn", but the real life battlefield told a different story.
Producer: Caitlin Smith.