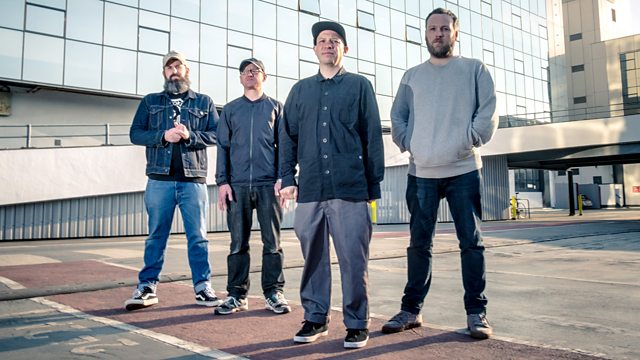 Mogwai
Mary Anne Hobbs hosts a listening party for the brand new Mogwai album Every Country's Sun, a world exclusive first play before its official release on Friday 1st September.
For 22 years the Glasgow post-rock pioneers have given us their signature, contrasting sounds of towering intensity, pastoral introspection, synth-rock minimalism and DNA-detonating volume; and their 9th studio album, which you'll hear tonight in full, is no exception.
Every Country's Sun is 56 concise minutes of gracious elegance, hymnal trance-rock and transcendental euphoria.
Mogwai have released a staggering nine studio albums, 13 EPs, two remix albums, two live albums and four compilation albums to date.
Last on
Featured in...
Catch-up with a selection of Mary Anne's recent 6 Music shows and clips.