Main content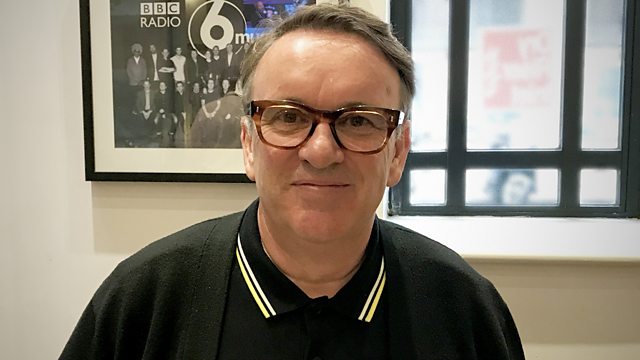 Mark presents solo, with Chris Difford of Squeeze
Mark Radcliffe presents the show solo, and the guest today is Chris Difford of Squeeze.
Mark Radcliffe presents the show solo today, and the guest today is Chris Difford of Squeeze.
Born in Greenwich, London, Chris Difford has written lyrics for over thirty years, most notably in partnership with Glenn Tilbrook for the band Squeeze. Formed in 1974, some of their best-known and definitive songs are 'Tempted', 'Pulling Mussels (From the Shell)', 'Black Coffee in Bed', 'Cool for Cats', 'Up the Junction' and 'Annie Get Your Gun'. After the breakup of Squeeze in 1983, Chris continued writing songs this time with Elvis Costello Jools Holland and Elton John, amongst others, and won an Ivor Novello award for his work on the film 'The Flame Still Burns'. In 1985 Squeeze reunited, having a hit in the U.S. with 'Hourglass' while constantly touring from coast to coast. Chris left the group in 1999 launching a solo career in 2003 with his album I Didn't Get Where I Am. He's also been Bryan Ferry's manager! He's here to talk about his book of memoirs.
As well as this, there's the never-ending feature The Chain - which links together one record to another using YOUR suggestions - and Teatime Themetime, when you pit your musical wits to be first past that Chocolate Bourbon post and gain glory round the office biscuit barrel. AND if that weren't enough - we bring you the latest updates in the world of rock and pop in today's Music News.