Main content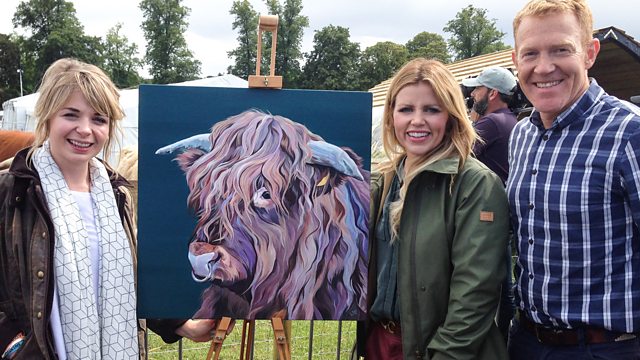 Summer Special
The team are at the Blenheim estate to celebrate the best of rural Britain at Countryfile Live. John Craven gets a glimpse into one of Blenheim Palace's greatest secrets.
In the Countryfile Summer Special the whole team head to the Blenheim estate in glorious Oxfordshire countryside for a celebration of the best of rural Britain at Countryfile Live. Matt Baker explores the best food, drink and farming on offer, Ellie Harrison meets an aspiring actress turned accidental cow artist, Adam Henson brings the farmyard to the showground, Tom Heap finds out how the forests of the Blenheim estate help the local community, and John Craven gets a unique glimpse into one of Blenheim Palace's greatest secrets.
Music Played
Timings (where shown) are from the start of the programme in hours and minutes
00:04

The Script

Superheroes

00:10

Olly Murs

Dance With Me Tonight

00:12

George Ezra

Barcelona

00:54

Parov Stelar

The Radio Mojo Gang
Farming past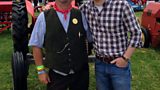 Down at Countryfile Live, Matt Baker's taking a peek at the farming in action area. This year's theme is Farming through the Ages. Matt meets Andy Beasley from the Thames Valley Vintage Group who explains how we once would have harvested wheat. Putting the scythes aside, Andy introduces Matt to a 1948 threshing and bailing machine which produces bails of straw and grain. Let's say it take a few more hands than otherwise expected!
The painted cow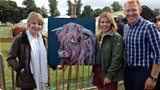 Lauren Terry is a cow Artist! Once an aspiring actress based in London she's returned to her countryside roots in Yorkshire to paint cows full time. Lauren's father took her first cow painting to a picture framer who saw it and offered to put on an exhibition of her work. Lauren believes the animals all have unique personalities; she spends hours photographing them in the field before composing her artwork. Ellie catches up with Lauren as she unveils her latest work – Archie, Adam Henson's prize bull.
Blenheim's wood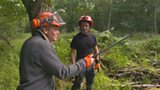 In the woodland at Blenheim, Tom Heap meets members of the local community who work with the estate in some unexpected ways. Tom lends a hand to the Oxfordshire Fire & Rescue Service chainsaw team, who use the forest to practice - learning safe removal of trees for storm rescue emergencies. Once chopped, this wood is then donated to a local social enterprise called RAW workshop, which uses woodcraft to help people overcome personal challenges. Tom talks to carpenter Tim Farrant at the workshop, as he finishes crafting a bespoke coffee table which is unveiled back at Countryfile Live.
Game for food?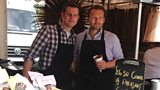 Tom Godber-Ford Moore founded The Game Chef after realising a large proportion of our game is being exported. Tom wanted to attempt to sell the meat in our country and raise interest.  Located in Exmoor, he works with local shoots and the National Trust who provide him with a supply of meat. Tom shows Matt how he's reinvented pheasant as street food serving up everything from pheasant goujons to southern fried pheasant wrap. 
The big show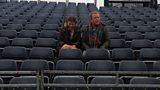 Ellie heads to the show site a day early to peek behind the scenes at rehearsals for the Countryfile Live Theatre show, but rehearsals stop as the heavens open. Stuck inside, Ellie has the chance to catch up with Artistic Director Julian Bracey who talks her through the show and while it's still tipping down Ellie braves the rain with friend of Countryfile, Jon Culshaw, together they imagine what the other presenters might make of the show!
Dog and duck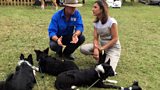 The time has come for Anita Rani to put her shepherding skills to the test in front of a live crowd in the Dog & Duck show. Under the tutelage of expert Stuart Barnes, Anita's been learning to herd this flock of Indian Runner ducks, but now it's time for her to put her skills to the test in the pressure cauldron of Countryfile Live. Furry and feathered friends at the ready, there's no ducking out of it now!
Hidden Blenheim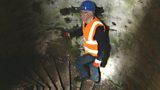 Away from the show, John Craven gets privileged access to Blenheim's latest restoration project and a secret world strictly off limits to the public. The estate's Grand Bridge was built in 1708 and houses an incredible 30 rooms inside the bridge itself, many of which were later flooded. John meets Property Director Roger File who explains the history of the bridge and takes John on hidden tour.  
Milk vodka anyone?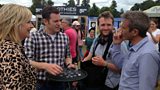 When you think of dairy products you might think milk, cheese and cream, but Dorset dairy farmer Jason Barber came up with vodka and now he produces the world's only vodka made from 100% milk. Jason and his 250 strong herd, see the curd and whey separated and the whey fermented to make his hand bottled vodka. Matt gives the guys a helping hand on their stall and tries to convince the crowds to have a try!
Blazing paddles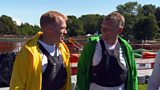 The grand finale, It's Heap vs Henson:  Adam Henson and Tom Heap are going head to head at the Countryfile Live Waterside Area in a kayak challenge. Who will emerge victorious?   Surprise guest coaches, Olympic silver medallists Liam Heath and Jonny Schofield are on hand to show them the ropes, but before long it's time for Adam and Tom to put what they've learnt into action as they race one another in front of the cheering crowds!   
Credits
| Role | Contributor |
| --- | --- |
| Presenter | Matt Baker |
| Presenter | Ellie Harrison |
| Presenter | Anita Rani |
| Presenter | Tom Heap |
| Presenter | Adam Henson |
| Presenter | John Craven |
| Executive Producer | William Lyons |
| Series Producer | Andrea Buffery |