Main content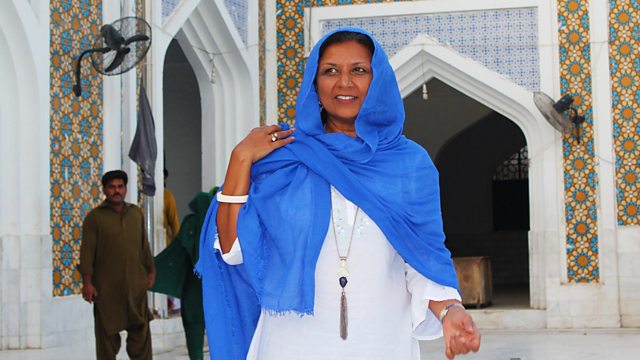 Music in Peril
To mark the 70th anniversary of Pakistan's independence, Lopa Kothari is in the country to consider the threat posed by Islamic extremists to the rich tradition of Sufi music.
The rich and ancient tradition of Pakistan's Sufi qawwali music, made famous by the singer Nusrat Fateh Ali Khan, is now under attack from Islamist extremists: musicians have been assassinated, and Sufi shrines bombed. Yet qawwali is also flourishing as never before through popular media programming. Lopa Kothari visits Pakistan to find out if a rich musical tradition is under threat and to hear from the musicians themselves.
The programme starts in Sehwan Sharif, with a visit to the Shrine of Lal Shabaz Qalandar (see photo above), which was targeted by a suicide bomber in February 2017. There's music from Mian Meeri Qawwal, recorded at an arts centre in Lahore which has been bombed twice in recent years; and in Karachi we hear the story of Amjad Sabri, the Sufi singer who was assassinated there in 2016. Thee is also an interview in Islamabad with Pakistan's most celebrated Sufi singer, Abida Parveen.
Clips