Main content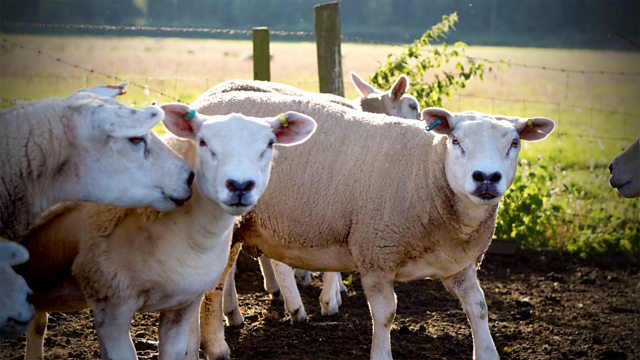 25/08/2017
Alice draws a blank, and Adam sees more than he should.
Chris rouses a hungover Alice. She panics about her meeting but Chris soothes her - he'll sort it all out. He rearranges her important meeting, administers aspirin, and fills her in on what she did last night. Emma's not happy with her. Alice forgot she climbed a tree - she thought it was a dream.
Lilian comes across Adam preparing for the friendly cricket match with the pickers that Harrison's arranged. Adam's feeling glum about Brian ignoring the partnership. Lilian encourages Adam that Justin is on his side, then invites Adam to join her for dinner tonight at Grey Gables.
Matt turns up at the same property viewing as Lilian. They fall into their good cop/bad cop routine with the estate agent and Lilian gets her offer accepted. On the way back to Ambridge they reminisce about their past business successes. Matt's glad he left something good behind him. Lilian drops him back at Grey Gables and he invites her up for a drink.
Adam turns up to meet absent Lilian, and is directed to Matt's suite by a receptionist. After drinking champagne, Lilian and Matt agree they can't keep doing this. They share one last hug and a tender kiss at the door to his room. Tearful Lilian leaves and messages Adam to cancel their evening. Adam is standing near to the hotel room and mutters to himself: Oh Lilian, what are you doing?
Last on
Credits
| Role | Contributor |
| --- | --- |
| Writer | Mary Cutler |
| Director | Peter Leslie Wild |
| Series Editor | Huw Kennair-Jones |
| Brian Aldridge | Charles Collingwood |
| Lilian Bellamy | Sunny Ormonde |
| Susan Carter | Charlotte Martin |
| Alice Carter | Hollie Chapman |
| Chris Carter | Wilf Scolding |
| Matt Crawford | Kim Durham |
| Justin Elliott | Simon Williams |
| Clarrie Grundy | Heather Bell |
| Emma Grundy | Emerald O'Hanrahan |
| Ed Grundy | Barry Farrimond |
| Shula Hebden Lloyd | Judy Bennett |
| Tracy Horrobin | Susie Riddell |
| Anisha Jayakody | Anneika Rose |
| Alistair Lloyd | Michael Lumsden |
| Adam Macy | Andrew Wincott |
| Lynda Snell | Carole Boyd |
| Oliver Sterling | Michael Cochrane |
| Latif Hussain | Alex Caan |
| Marion | Julie Teal |
| Nita | Nadi Kemp-Sayfi |
Broadcast

Countryside Insights from The Archers