Main content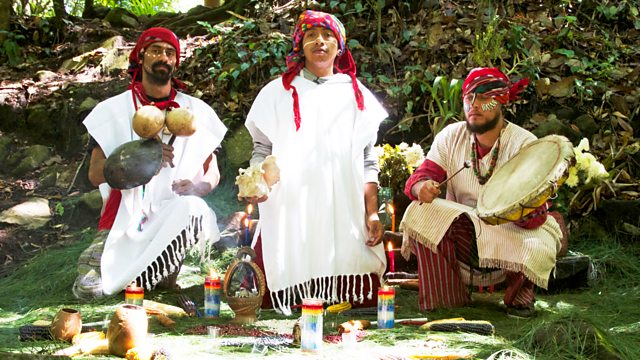 Nick Luscombe
Nick Luscombe with a new compilation of euphoric Italian house, Mayan hip-hop and Papua New Guinean cicadas.
Nick Luscombe keeps the midweek spirits high with a new compilation of euphoric 1990s Italian dream house from Now Now Now, and Mayan hip-hop from Guatemalan trio Balam Ajpu. They carry the messages from animal spirit deities to the rest of the world, and we've more jungle sounds to communicate, courtesy of the cicadas of Papua New Guinea, recorded by sound ecologist Steven Feld. Plus a shimmering, semi-improvised version of epic Scottish ballad Tam Lin by Canadian composer Martin Arnold and field recordings from Serbia's Guca Trumpet Festival 2017.
Produced by Chris Elcombe for Reduced Listening.