Main content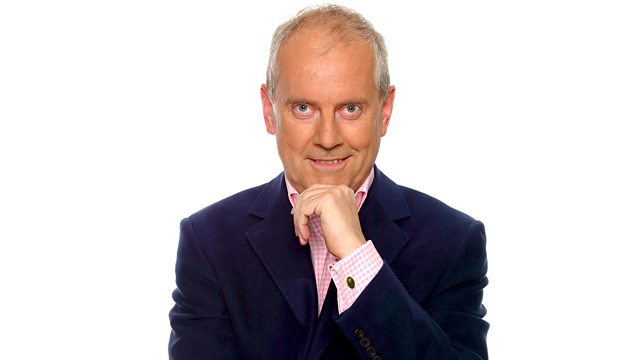 All Change for Gyles Brandreth
In the face of a modern world in which change is trumpeted as the answer to a sea of troubles, Gyles Brandreth makes a stand for those who loath and fear the prospect of change.
Two hundred years ago this year Gyles Brandreth's ancestor Jeremiah was found guilty of treason and beheaded. His crime? He was a stocking maker whose livelihood was destroyed by mechanisation, and as a Luddite rebel he lead a failed rebellion against the changes devastating his life and community. Change, Gyles argues, rarely come without a cost. So is change, as the management gurus would have us believe, really so vital for our wellbeing?
In this programme he asks an Economist, Linda Yueh, political operator Alastair Campbell and Fashion consultant Melanie Rickey to tell him how to make change work for you, whether it needs to be damaging and how they themselves operate in the face of changes to both public and private life.
As he says: 'I am a conservative by nature (a lot of British people are): I was brought up on the old Conservative adage that if it is not necessary to change it is necessary not to change . . . Perhaps I am wrong. From Professor Anthony Clare I learnt that change is good, that we need change to stay sane and be happy: we don't like the boat to be rocked, but a little gentle rocking is good for us. So why do certain people and cultures resist it? Why is it necessary? And why do I feel resisting it is harmful and can be damaging, but embracing it is difficult? Can it be made easier?'.
For generations the over-riding message has been clear and has gone almost unquestioned: The Luddites were wrong in every way. While not anticipating an anti-digital revolution and the mass melting down of computers, he'll be kicking back at that definition of modernity and looking for the conservatism with a small c that scarcely dare speak its name.