Main content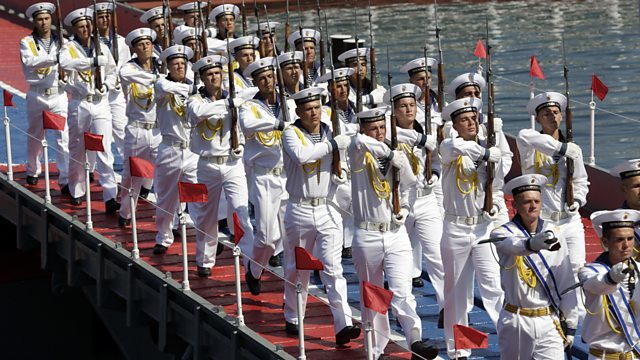 The Sailors of Sevastopol
A glimpse into the lives of the sailors of Sevastopol after Russia seized the Black Sea port from Ukraine in 2014.
Tim Whewell meets the sailors of Sevastopol. The Crimean coast of the Black Sea has such an allure that Russia risked the world's censure by seizing it from Ukraine in 2014. Home of the Black Sea fleet; seaway to the Middle East and spiritual heart of Russian orthodox Christianity, Crimea and it's naval port, Sevastopol, is a defining part of Russian identity. The Russian navy is now modernising and expanding its historic fleet so as to strengthen Moscow's campaign in Syria in support of President Assad, and against the so-called Islamic State. But what have been the costs of gaining this valuable prize?
Producer: Monica Whitlock.