Main content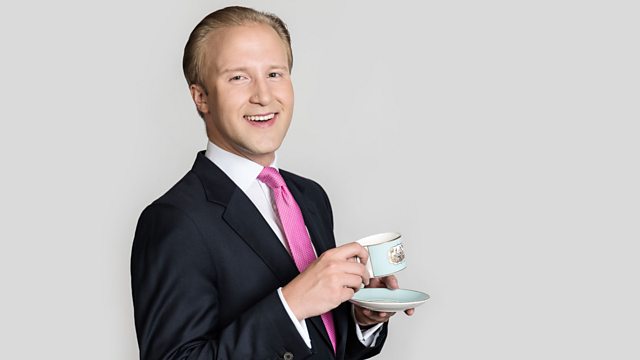 U and Non-U: Does Anyone Still Care?
'What' or 'pardon'? 'Sofa' or 'couch'? 'Lavatory' or 'Toilet'? Etiquette expert William Hanson attempts to update U and non-U for the modern day. But does anyone still care?
Etiquette expert and author William Hanson was raised to say 'what' over 'pardon', 'sofa' over 'couch' and, of course, 'lavatory' rather than 'toilet'. In other words, he's very much U rather than Non-U.
These terms first came to light in 1954 when linguist Professor Alan Ross declared that U referred to the language of the upper class and Non-U referred to the language of the non-upper class. First published in an obscure philological journal in Finland, Ross' terms may well have remained tucked away if they hadn't been picked up by author and socialite Nancy Mitford, who included them in a collection of essays she published two years later.
More than 60 years on and William Hanson believes that U words have just as much clout as they ever did and is on a mission to update the list for the modern day. Yet, as he reaches out to people from all ends of the social spectrum, he begins to ask himself, does anyone still care?
He starts by quizzing Professor Simon Horobin from the University of Oxford about where U and Non-U came from and whether Nancy Mitford herself took the list of words quite as seriously as William does.
Speaking to Lord Fermoy, cousin to the late Diana, Princess of Wales, William then finds camaraderie in someone who also squirms at the use of 'toilet'. Yet his resolute stance is called into question by Kate Reardon, Editor of Tatler, whose own magazine infamously broke the news that 'you can now say the word "toilet"' just last year.
Wondering if U and Non-U's diminishing importance can be credited to a generational change, William seeks the thoughts of students at Manchester Grammar School, as well as those studying at the University of Salford.
Lastly, we join William as he makes a last ditch attempt at rousing the masses to reclaim U and Non-U by presenting his updated list of words to Holly Harley, Senior Editor at Weidenfeld & Nicholson. Is there any worth in a new set of words that help define social class?
An Audio Always production for BBC Radio 4.
Last on

Broadcasts