Main content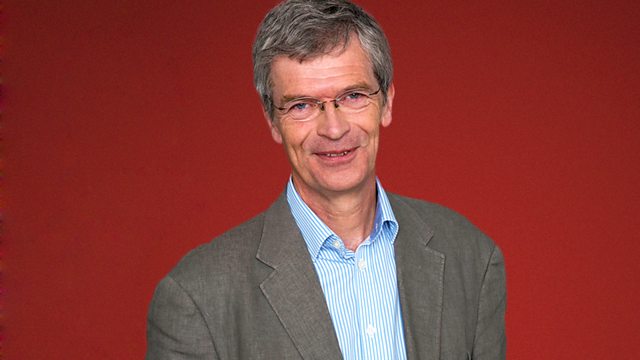 19/08/2017
In this week's selection from listeners' requests in all styles and periods of jazz, Alyn Shipton includes music that represents the jazz side of composer, conductor and pianist André Previn's work.
Performers:
Artist  Coleman Hawkins
Title  Swingin' Scotch
Composer Hawkins
Album  Today and Now
Label  Impulse
Number  A34 Track 6
Duration  5.32
Performers: Coleman Hawkins, ts; Tommy Flanagan, p; Major Holley, b; Eddie Locke, d. Sept 1962.

Artist  Shelly Manne
Title  I Could Have Danced All NIght
Composer Lerner / Loewe 
Album  Modern Jazz Performances of songs from My Fair Lady
Label  Original Jazz Classics
Number  OJC 336 Track 8
Duration  3.01
Performers: Andre Previn, p; Leroy Vinnegar, b; Shelly Manne, d. 1956

Artist  Doris Day and Andre Previn
Title  Close Your Eyes
Composer Petkere
Album  Duet Number Two
Label  CBS
Number  AGG 20029  Track 6
Duration  3.19
Performers: Doris Day, v; Andre Previn, p; Red Mitchell, b; Frank Kapp, d. 1961

Artist  Lucky Thompson
Title  You Don't Know What Love Is
Composer Raye / De Paul
Album  Happy Days Are Here Again
Label  Prestige
Number  7394 Side B Track 1
Duration  5.32
Performers: Lucky Thompson, ss; Tommy Flanagan, p; George Tucker, b; Walter Perkins, d; Jack Melady, harp; 1965.

Artist  Alex Yellowlees
Title  Fascinating Rhythm
Composer Gershwin
Album  Life Changes
Label  CD Baby
Number  5637201753 Track 1
Duration  3.27
Performers: Alex Yellowlees, violin, Ged Brockie, Mike Nisbet, guitars; Kenny Ellis, bass. 2008

Artist  Chris Barber
Title  Doin' The Crazy Walk
Composer Ellington / Mills
Album  1955
Label  Lake
Number  LACB 235 Track 9
Duration  2.32
Performers: Pat Halcox, t; Monty Sunshine, cl; Chris Barber tb; Lonnie Donegan, bj; Mickey Ashman, b; Ron Bowden, d. 16 Sept 1955.

Artist  Lester Young
Title  I've Found an New Baby
Composer Palmer / Williams
Album  Lester Young Story
Label  Proper
Number  Properbox 8 CD 3 Track 20
Duration  4.07
Performers:  Lester Young, ts; Nat King Cole, p; Buddy Rich, d. Dec 1945.

Artist  Charles Mingus (with Lionel Hampton)
Title  Mingus Fingers
Composer Mingus
Album  The Young Rebel
Label  Proper
Number  Properbox 77 CD 1 Track 16
Duration  3.06
Performers: Leo Sheppard, Duke Garrette, Walter Williams, Wendell Culley, Teddy Buckner, t; Andrew Penn, James Robinson, Britt Woodman, James Womick, tb; Bobby Player, Ben Kynard, Jackie Kelso, Morris Lane, John Sparrow, Charlie Fowlkes, reeds; Lionel Hampton, vib; Milt Buckner, p; Joe Comfort, Charles Mingus, b; Earl Walker, d. 10 Nov 1947.

Artist  Gabriel Latchin
Title  It Had To Be You
Composer Jones / Kahn
Album  Introducing Gabriel Latchin Trio
Label  Alys
Number  AJ 1501 Track 2
Duration  4.33
Performers: Gabriel Latchin, p; Tom Farmer, b; Josh Morrison, d. 2017.

Artist  Big Bad Wolf
Title  Hopkins' Choice
Composer Dawson, DeSouza, Luft, Davis
Album  Pond Life
Label  Big Bad Wolf
Number  024545783926 Track 5
Duration  4.33
Performers:  Owen Dawson, tb; Michael DeSouza, b; Rob Luft, g; Jay Davis, d. 2016.

Artist  Sonny Simmons
Title  Visions
Composer Simmons
Album  Manhattan Egos
Label  Arhoolie
Number  8003 Side B track 3
Duration  6.08
Performers Sonny Simmons, as; Barbara Donald, t; Juma Sultan, b, perc; Paul Smith, d; 1969.

Artist  Jimmy Smith
Title  Walk on the Wild Side
Composer Bernstein / David
Album  The Verve Album
Label  Verve
Number  560395-2 CD 2 Track 3
Duration  3.20
Performers Jimmy Smith, org, with Oliver Nelson's Orchestra: Joe Norman, Ernie Royal, Doc Severinson, Joe Wilder, t; Jimmy Cleveland, Urbie Green, tb, Britt Woodman, Tom Mitchell, tb; Jerry Didgion, Phil Woods, Bob Ashton, Babe Clark, George Barrow, reeds; Barry Galbraith, g; George Duvivier, b; Ed Shaughnessy, d. March 1962.

Artist  Andrea Motis
Title  Save The Orang Utan
Composer Motis
Album  Emotional Dance
Label  Impulse
Number  0602557317947 Track 11
Duration  4.01
Performers: Andrea Motis, t; Joel Frahm , ts; Ignasi Terraza, p; Joan Chamorro, b; Esteve Pi, d. 2017.