Main content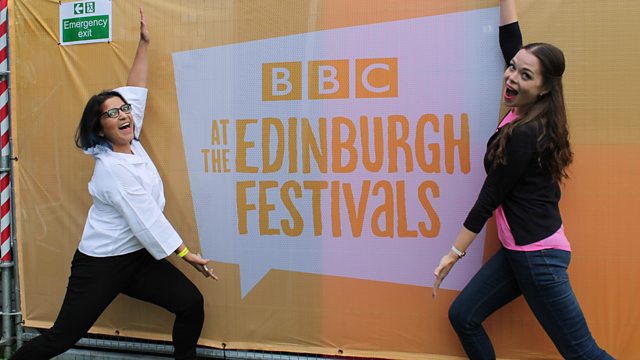 Michael Brandon; Henry Naylor and the cast of Borders the Play; Aditi Mittal and Juliette Burton; Arab Arts Showcase.
Janice addresses the visa issues impacting artists at this year's Edinburgh Festivals with co-organiser of Arab Arts Focus Ahmed El Attar and Edinburgh Book Festival's Nick Barley.
Star of Dempsey and Makepeace, Episodes and Jerry Springer: The Opera, Michael Brandon joins Janice on the sofa. He talks about stars from De Niro to Pacino, Tony Curtis to Kim Novak, and his new In Conversation show Off-Ramps, directed by Guy Masterson.
We hear about Cora Bisset's Adam and Jo Clifford's Eve from the two award-winning writers, and have performances from the plays exploring Transgender experiences.
Juliette Burton talks about her comedy show which explores the power of kindness, and Aditi Mittal talks about being one of only twelve Indian women practicing stand-up comedy professionally. They perform live comedy on the show for us.
Writer Henry Naylor talks about his Fringe First-winning finale to his Arabian Nightmares Trilogy Borders, and Janice talks to actor Avital Lvova about her performance.
We have performances from the first ever Arab Arts showcase, and hear about the visa issues which have beset the organisers throughout the Festival, leading Emma Thompson to make a stand at one of their events. EIBF director Nick Barley weighs in on the discussion, talking about his own challenges with visa problems in bringing authors to the Festival this year.
Roddy Woomble talks about his experience of chairing an event at the Edinburgh International Book Festival this year, and performs songs from his new album.
We have music from Van Tastik and from Hilde Louise Asbornsen, with her band from The Lulu Show: Life on the Never Never.
Last on
Broadcasts