Main content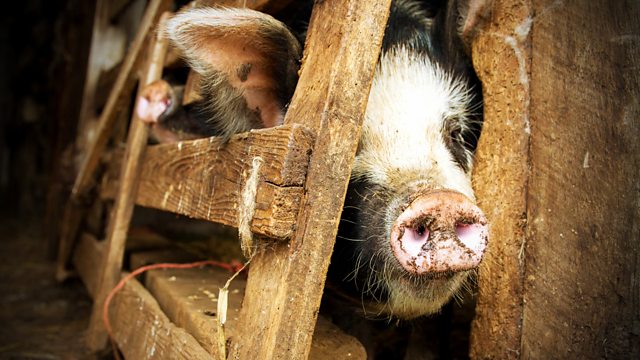 22/08/2017
Lynda makes herself indispensable, and Clarrie receives a gift.
Susan's full of enthusiasm for kefir, while Clarrie remains cautious. Susan suggests Clarrie put in a few berries to improve her plain version. Susan reports a telling off from Pat for nipping home to check on her own batch of kefir. She'd been relying on Clarrie to cover for her, but Clarrie failed. Undaunted, Susan presents Clarrie with a face mask - for oily skin.
Oliver's happy with his decision to sell Grey Gables rather than Grange Farm. He can't throw the Grundys out. Oliver plans to show the interested hotel rep discreetly round Grey Gables. However they bump into Lynda, who takes over the tour. Things become awkward as Oliver omits to tell Lynda the true purpose of the visit. Later he confides to Shula that he feels bad about the subterfuge. He wonders if he's doing the right thing. Shula reminds him that Caroline would have wanted him to do what's best for him. Later the hotel rep tells Oliver she can't put the conditions he's asked for into a contract; they'd need to be free to make substantial changes. In that case, says Oliver, they don't have a deal. The rep recommends he doesn't make any hasty decisions, but Oliver merely thanks her for giving him a lot to think about.
Countryside Insights from The Archers