Main content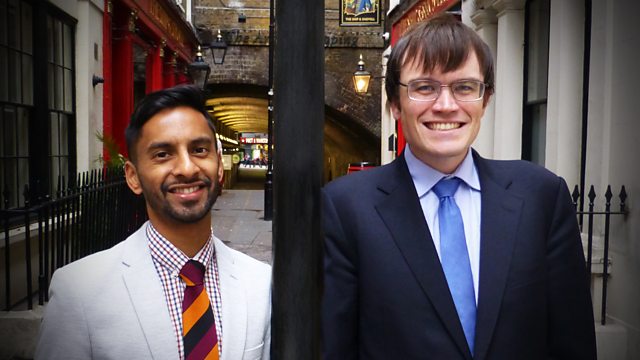 Monkman and Seagull's Polymathic Adventure
Eric Monkman and Bobby Seagull became celebrities as entertaining team captains on University Challenge. They investigate if there is any useful purpose to knowing a lot.
In the last series of University Challenge, Eric Monkman and Bobby Seagull became social media celebrities as entertaining captains of rival teams. They're also close friends. Both are curious about many subjects, but feel intense pressure to specialize. In this programme they ask whether it's possible to be a useful polymath. Along the way, they meet fellow polymath, Stephen Fry, and find out who was The Last Man Who Knew Everything.
Last on
What is a polymath? If you don't know the answer then you're almost certainly not one.
Broadcasts