Main content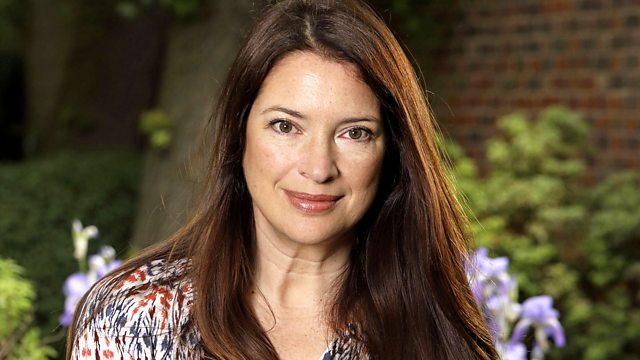 Plantlife
Rachel de Thame makes the Radio 4 Appeal on behalf of the charity Plantlfie.
Rachel de Thame makes the Radio 4 Appeal on behalf of the charity Plantlife.
Registered Charity Numbers: 1059559 (England & Wales) SC038951 (Scotland)
To Give:
- Freephone 0800 404 8144
- Freepost BBC Radio 4 Appeal. (That's the whole address. Please do not write anything else on the front of the envelope). Mark the back of the envelope 'Plantlife'.
- Cheques should be made payable to 'Plantlife'.
Plantlife
For over 25 years, Plantlife has had a single ideal - to save and celebrate wild flowers, plants and fungi.  They are the life support for all our wildlife and their colour and character light up our landscapes.  But without our help, this priceless natural heritage is in danger of being lost.  From the open spaces of our nature reserves to the corridors of government, we work nationally and internationally to raise their profile, celebrate their beauty, and to protect their future.
Conservation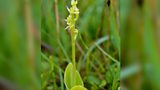 We own nearly 4,500 acres of nature reserve across England, Scotland and Wales and our team of experts work with landowners, businesses, conservation organisations, community groups and governments to help save our rarest flora and ensure familiar flowers and plants continue to thrive.  Plantlife was instrumental in the creation of the Global Strategy for Plant Conservation that the UK Government is signed up to.  Thanks to our supporters, we have been able to make the difference to species on the brink of extinction - only last week, at a site we are working on, we heard that endangered fen orchids had reached their highest number in twenty years.

Photo ©  Andrew Jeffrey 
Forget-me-not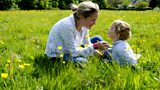 With familiar words like primrose, clover and blackberry disappearing from the children's dictionary, 'forget-me-not' is Plantlife's campaign to re-connect young people and families with the pleasure and importance of wild plants and flowers. Our activities range from the nationwide Great British Wildflower Hunt to local projects, such as We're in the Wild at urban schools in Liverpool. Last year we reached 24,000 children through our learning resources alone.

Photo © Jamie King
Miles per flower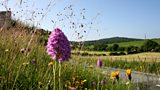 Rural road verges are a vital refuge for wild flowers. In turn, wild flowers support our birds, bees and other wildlife. Plantlife wants to see all road verges managed better while remaining safe for motorists so we have produced a set of guidelines that councils can use. By cutting less often at more appropriate times, it could save money as well.