Main content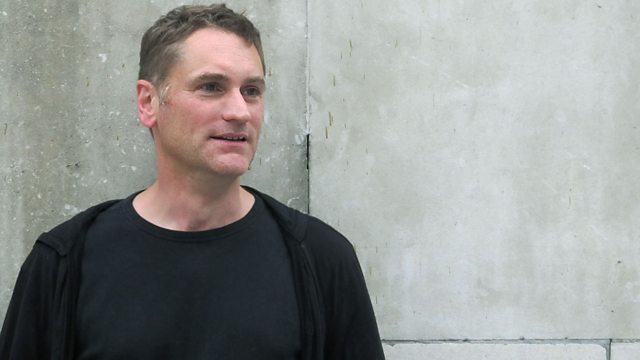 Killer robots; Myths and superstitions and conservation; Science book prize nominee - Cordelia Fine; Taxidermy
Killer robots; myths and conservation; Cordelia Fine's book - Testosterone Rex; taxidermy.
Once again, the ethical side of fully autonomous weapons has been raised, this time by over 100 leading robotics experts, including Elon Musk of SpaceX and Tesla, and Mustafa Suleyman of DeepMind. They have sent an open letter to the United Nations urging them to take action in order to prevent the development of "killer robots". The letter says "lethal autonomous" technology is a "Pandora's box", once opened it will be very difficult to close - they have called for a ban on the use of AI in managing weaponry. Gareth asks AI expert, Professor Peter Bentley from University College London, if this is the right approach or is this just an attempt to delay the inevitable?
When a paper titled "Fantastic Beasts and Why to Conserve Them" is printed in the journal Oryx, we had to take a closer look. Far more than a publicity stunt, this work by George Holmes, an expert in conservation and society at the University of Leeds, covers an important point. It explores the dangers of neglecting local beliefs, myths and superstitions about the natural world, and animals in particular, when trying to come up with conservation strategies.
Cordelia Fine is a professor of the history and philosophy of science at the University of Melbourne. She is the third shortlisted author of the Royal Society Insight Investment Science Book Prize. Her book "Testosterone Rex" explores the science behind gender. She argues that testosterone isn't necessarily the basis for masculinity and that there is so much more to gender than merely our biological sex.
200 years ago, taxidermy was a crucial part of zoological teaching and research, and in the days before BBC wildlife films, often the only way that many people could see strange and exotic wildlife from other lands. Lots of those early specimens are incredibly valuable, and can still be found in museums around the world, although being so old they are often in need of urgent repair. Usually this happens out of sight behind the scenes, but not so at the Grant Museum of Zoology in London, which has been doing its conservation live in the gallery for all to see, to draw attention to the art and science of taxidermy. Some of the more serious repairs get sent to taxidermy conservator Lucie Mascord in Lancashire.
Produced by Fiona Roberts
Presented by Gareth Mitchell.
Podcast
Adam Rutherford goes inside science to explore the research that is transforming our world