Main content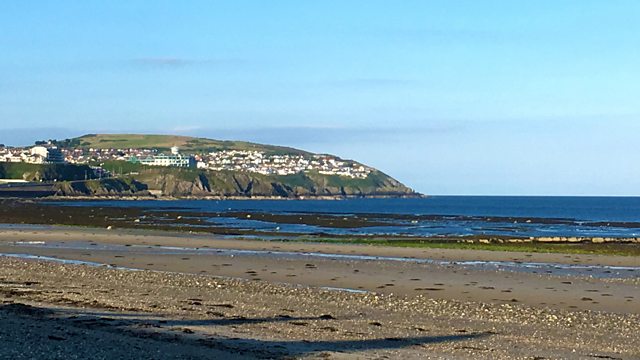 Supermarket suppliers; Isle of Man food; Extreme dog grooming
How ministers on the Isle of Man plan to transform the island into a foodie destination.
Some supermarket suppliers are complaining about a practice known as drop and drive. It happens when a retailer checks an order after a driver has left and says not enough products were delivered. By then it's too late to check, but the retailer won't pay for the full amount. We'll hear from the Groceries Code Adjudicator, Christine Tacon, who's asked retailers to change their practices, and suppliers to get on board with new systems.
By 2025, the Government on the Isle of Man wants the value of Manx produce to have grown by two thirds. Since 2015, there has already been a 20% growth in the industry, which is now worth 91 million pounds. Businesses can apply to the Government for money for equipment, marketing and branding. We report on how that help is affecting the island's food companies, and look at the challenges they face.
And extreme dog grooming is the name given to a trend which involves meticulously crafting your canine's hair into elaborate and colourful designs. Dying their fur and doing their nails. It's proving popular in the UK but some animal welfare groups say it's not good for the dogs - and that it needs to be stopped. We'll hear from one of those charities and from a groomer who competes with her designs around the world.
Presenter: Melanie Abbot
Producer: Jess Quayle.
Last on
Chapters
GROCERIES CODE DROP & DRIVE

Supermarkets respond to calls to improved the way they treat their direct suppliers.

Duration: 07:31

EXTREME DOG GROOMING

Animal charities are warning dog owners to avoid "extreme" grooming.

Duration: 05:50

SUPERMARKET SUPPLIERS

Research shows that Lidl has overtaken Waitrose as the UK's seventh biggest supermarket.

Duration: 03:42

TAX FREE CHILDCARE UPDATE

HMRC says their website has been down for more than 160 hours since its launch in April.

Duration: 02:56

ISLE OF MAN FOOD

Could the Isle of Man become a destination for food lovers?

Duration: 10:31

HOUSE HISTORIES

The kitchen is the focus of today's dream home. Has this changed in previous decades?

Duration: 02:23

DISABLED STUDENTS

Will benefit changes force disabled students to drop out of uni?

Duration: 06:53

Broadcast