Main content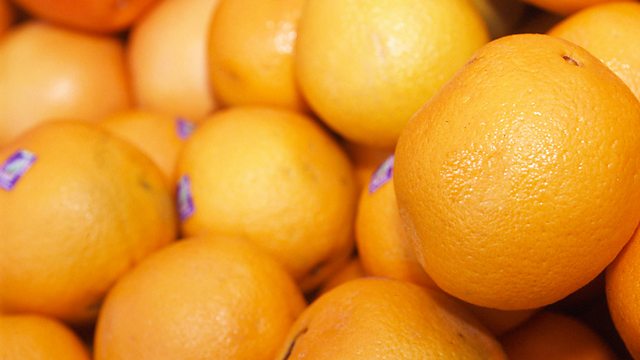 Rising debt; Pension cold calls banned; Orange juice off the menu.
Why we are increasingly reaching for our debit and credit cards; a ban on cold calling for transferring pension pots; have we fallen out of love with orange juice?
The latest consumer debt figures published today show that we are increasingly reaching for our debit and credit cards. There's concern that some people may be building up unmanageable debts, as it's been rising for the last three years.
The government has now published details of a long promised ban on cold calling and tougher rules for transferring pension pots. Fraudsters could face fines of up to half a million pounds for contacting pensioners without prior permission.
More of you have been contacting us about your problems with student loans since we covered the issue last week. We revealed that tens of thousands of graduates are being overcharged on their loans every year. Other graduates have told us about calculation errors and poor communication from the Student Loans Company.
Retail experts say sales of orange juice have declined because of concerns about its high sugar content. Oranges traded on the commodities market have dropped in value by a third. That's the biggest decline of any agricultural product. The fall in demand, combined with a disease called citrus greening, is putting some farmers out of business.
A survey of leasehold property owners has found more than forty per cent didn't think the terms of the lease were properly explained by their solicitors when they bought their home. As we have reported on this programme, many are left with unsaleable homes because the ground rent doubles every ten years. The survey was carried out by Urban Owners, a private company campaigning for better leasehold terms. Last month the housing minister Sajid Javed said he plans to ban these unfair leases. But campaigners are asking why the extortionate ground rent clauses weren't spelt out by solicitors to those buying these homes.
Chapters
CONSUMER DEBT

The latest consumer debt figures show rates of personal borrowing are rising.

Duration: 05:06

KNOTWEED UPDATE

Landmark knotweed case still isn't resolved 6 months on.

Duration: 05:55

PENSIONS COLD CALLING

Government publishes details of a ban on cold calling.

Duration: 05:58

STUDENT LOANS UPDATE

More stories of chaos at the Student Loans Company.

Duration: 06:38

ORANGES

Sales of orange juice is in decline.

Duration: 06:51

LEASEHOLD CONVEYANCES

Is shoddy conveyancing to blame for leasehold scandal.

Duration: 07:15