Main content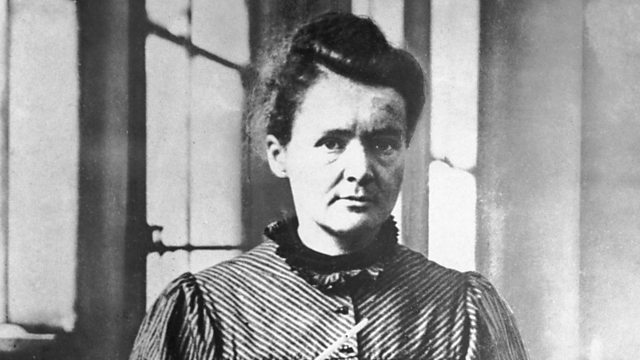 Marie Curie - A Pioneering Life
The extraordinary life of the Polish scientist who changed the course of physics.
The Polish physicist and chemist Marie Curie was the first woman to receive a Nobel Prize, and the first person to be awarded twice in two different fields. Her discoveries in the field of radioactivity - adding polonium and radium to the table of elements - changed the course of scientific history and led to huge advances in the treatment of cancer.
This year marks 150 years after her birth to a poor family in occupied Poland. Quentin Cooper traces Marie Curie's extraordinary life story with Patricia Fara, president of the British Society for the History of Science; Maciej Dunajski, mathematician and theoretical physicist at Cambridge University; and Susan Quinn, author of Marie Curie: A Life.
Photo: Marie Curie (Hulton Archive/ Getty Images).
Last on

How Marie Curie's relationship with a married man almost overshadowed her achievements...
Broadcast