Main content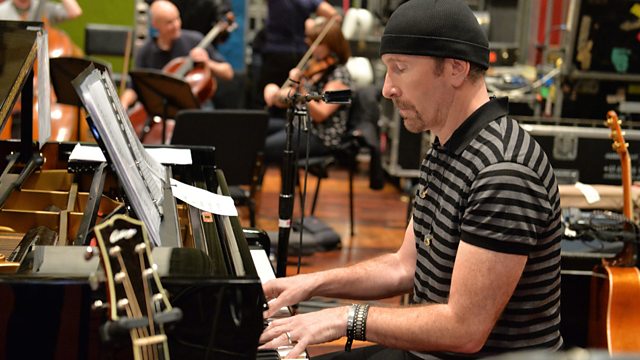 The Edge, Anthony Horowitz, Campsite Confession
The Edge chats about You're The Best Thing About Me, the first single from U2's upcoming album. Plus Anthony Horowitz talks about about his new crime thriller The Word Is Murder.
The Edge calls in to Drivetime from New York, where he's on U2's extended 'Joshua Tree' tour. He'll be talking to Simon about 'You're The Best Thing About Me', the first single to be taken from U2's upcoming 14th album 'Songs Of Experience'.
Author Anthony Horowitz chats about about his new book 'The Word Is Murder'. This is the first in a new present-day UK-based series of crime-novels featuring a seasoned detective and his accomplice - but with a surprising twist. The accomplice is Anthony himself! The idea is both to celebrate and to subvert the whodunnit genre, examining the relationship between the detective, the writer and the reader. Each book will have an astounding solution, and will challenge the way it's been reached.
It is just after 11am on a bright spring morning, and Diana Cowper is going into a funeral parlour to organise her own service. A mere six hours later she is dead, strangled with a crimson curtain cord in her own home. Did she know she was going to die? Did she recognise her killer? Are the two events even related? Because nobody arranges their own funeral, and then gets killed the same day - do they? Enter Michael Hawthorne, a detective with a genius for solving crimes and an ability to hold his secrets very close. With him is his writing partner, Anthony Horowitz. Together they will set out to solve this most puzzling of mysteries. What neither of them know is that they are about to embark on a dark and bloody journey where the twists and turns are as unexpected as they are terrifying.
Clips