Main content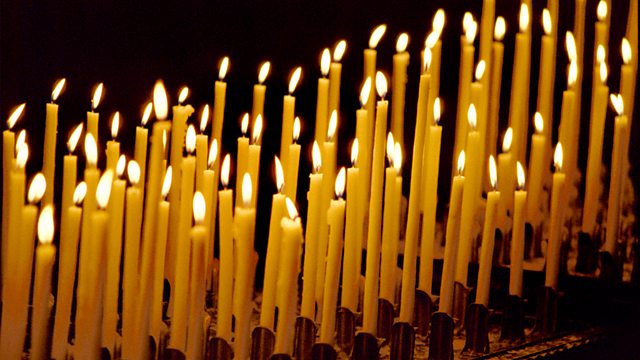 19/08/2017
A reading and a reflection to start the day with Canon Edwin Counsell, Rector of Llantwit Major.
Script:
Good morning. I changed jobs about 8 months ago. Nothing unusual in that, but I'm an Anglican priest, and that usually means you end up changing not just your job, but also your home and community in one go… with all the associated impact on family and loved ones.  And while it takes time to get used to the everyday practicalities of a different supermarket and petrol station, it also means adjusting to new colleagues, parishioners and a fresh set of challenges.
 
I often hear people say that they don't like change, and I know where they're coming from; because unfamiliar situations invariably bring uncertainty, with all its associated stresses and strains. 
Some changes, of course, are hard to bear, and can be thrust upon us, leaving us feeling diminished and powerless - like the death or suffering of a loved one or the loss of a job to which we have dedicated our lives.  But, when we are able to choose or embrace it, change can be empowering.
 
Somebody wiser than me once said, the only difference between a rut and the groove is the depth!  It's often in change and the new experiences and opportunities that today will bring, that we grow and flourish, and I find myself drawing on so many occasions when the Bible tells of God calling people forward, drawing them out to new experiences… whether that was a call to the twelve Disciples, to the Apostle Paul, or to a dozen heroes of the Old Testament, dispatched to a new task or challenge in the name of their God.
Knowing that others have travelled the journey before us doesn't necessarily make the challenge of change any easier, but it can perhaps spur us on to take our first faltering steps.
 
Heavenly Father, we pray for all today who are facing new challenges. 
May you support us in times of uncertainty, when the future seems unclear, and invigorate us in the face of new experiences.  In all things, may we be open to every prompting of your renewing Spirit, and equip us to face each new challenge in the course of this day Amen.