Main content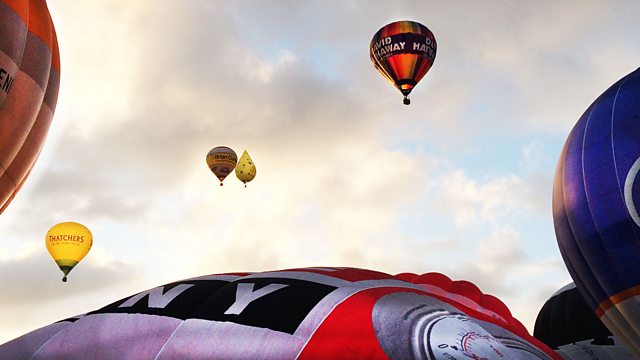 Ballooning in Bristol
Hot air balloon pilots from around the world take flight over Bristol as part of the Balloon Fiesta. Helen Mark hopes to help in the launch to experience the landscape in a new way.
The International Balloon Fiesta in Bristol has been running for nearly 40 years, drawing pilots and tourists form around the world. Helen Mark has been invited to Ashton Court to help launch one of the crafts and take flight in the direction determined by the wind. During the journey she'll find out how so many navigate around one another, and why those involved are so passionate about this way of travelling. Drifting through the skies with her will be 'The Flying Archaeologist' Ben Robinson who can reveal hidden histories in the landscape below that often go unnoticed. But all her plans are at the mercy of the weather.
Presented by Helen Mark
Produced by Anne-Marie Bullock.
Podcast
Countryside magazine featuring the people and wildlife that shape the landscape of Britain