Main content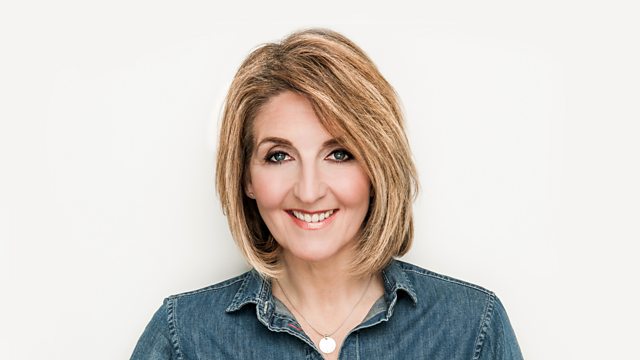 Baby boxes, smoking outside hospitals and Name the Place
Are you on board with the baby box? Should smoking outside a hospital be a fineable offence? And Ask the Vet.
Baby boxes containing essential items such as clothes, books and blankets are to be delivered to new mothers across Scotland for the first time. The Scottish government hopes the boxes will help ensure every baby is given the best possible start in life. Expectant mothers due to give birth on or after 15 August have been able to register to receive their baby box at midwife appointments since June. Concerns were raised earlier this month by cot death charity The Lullaby Trust, whose chief executive Francine Bates said she was unhappy with some boxes being marketed as products which will reduce infant mortality and SIDS (sudden infant death syndrome).
Are you on board with the baby box?
27 year old James Johnston, who was diagnosed with MS 3 years ago, posted a video in order to share how two strangers had made him feel while he was out shopping with his partner and his stepdaughter. The video has now racked up 10,000 views with hundreds of comments and shares.
Your questions about the health and well-being of your pet. Our resident vet, Ross Allan from Pets n Vets in Glasgow, is taking your calls.
The Scottish Government's determination to make Scotland tobacco free by 2034 is about to notched up a bit. By the end of this year, anyone smoking within 15 metres of a hospital building could be fined £50. It's been welcomed by ASH Scotland but not by everyone. Sheila Duffy is Chief Executive of ASH Scotland and Ella Whelan is the Assistant Editor of Spiked Magazine.
A cream that can be bought on the high street has sold out after being hailed as 'magic' and a 'miracle' lotion that could end sleepless nights. BUT according to Independent Sleep Expert Dr Neil Stanley... it's the bed that counts and you should spend more on your bed than your telly.
Can You Name the Place?
Clue 1: Today's place-name is a single syllable, but may be from two languages.
Clue 2: It was mentioned on yesterday's programme.
Clue 3: It has something in common with Airdrie, Dullatur, and Lybster.
Clue 4: It also has something in common with Lenzie, Leuchars and Luss.
Clue 5: However, the strongest connection is with a musical place-name in Fife.
Last on
Broadcast

BBC Radio Scotland News and Current Affairs Programmes