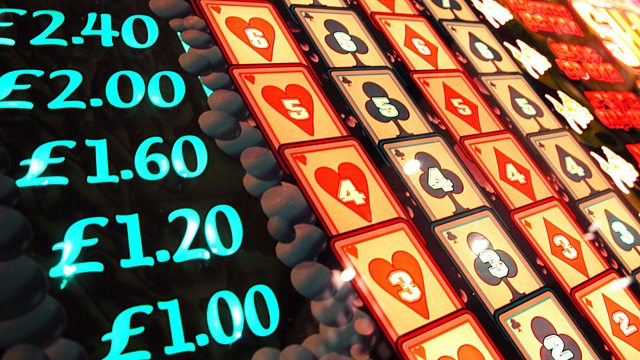 Fixed-odds betting machines
Consumer affairs programme. Fixed-odds betting machines; copycat websites; renting to under-35s.
The Government is expected to announce a review of fixed-odds betting terminals (FOBTs) in the autumn. The Bishop of St Albans and writer Jimmy McGovern join the programme to discuss concerns that the machines may harm vulnerable people.
Scams are costing UK citizens almost £10 billion a year, with at least two being reported to some councils every day. Trading Standards tell You & Yours how they are trying to protect victims of copycat government websites.
And the landlords who don't want to rent to the under 35s and why?
Presenter: Melanie Abbott
Producer: Helen Roberts.
Chapters
Betting Machine Limits

The Church of England is urging Government to limit the stakes on betting machines

Duration: 07:35

Empty High Streets

Almost half of unlet shops and offices on UK high streets remain empty after six months

Duration: 05:30

USwitch

Almost 1.3 million energy customers have been overcharged by a total £102 million

Duration: 04:25

Small Plate, Big Custom

The positive affect of online review upon small businesses

Duration: 07:45

Housing Crisis

Private landlords cut back on renting to young people

Duration: 05:18

JustFab

The people being signed up to a subscription without realising.

Duration: 06:09