Main content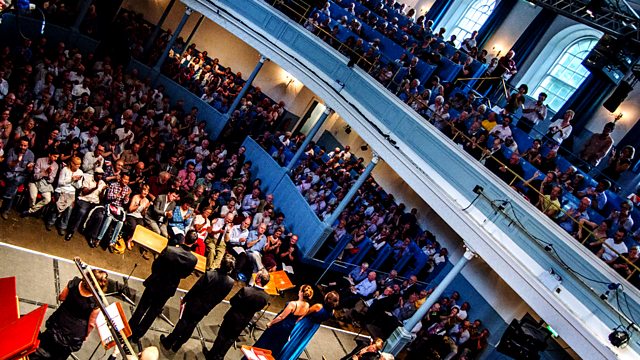 Francois Leleux and Eric Le Sage
Donald Macleod presents works for solo oboe and piano performed live at the Edinburgh International Festival by Francois Leleux and Eric Le Sage.
Francois Leleux and Eric Le Sage perform a selection of chamber works for oboe and piano, beginning in the neoclassical and angular tonal world of Saint-Saëns and Hindemith's sonatas. Then follows Poulenc's tender sonata written in his final year, in memory of Prokofiev, alongside Schumann's Adagio and Allegro Op.70 -originally written for the newly arrived valve horn. After the interval, Dutilleux and Schumann's lyrical offerings precede Antal Dorati's expansive and demanding Duo Concertante. Dorati considered himself a 'conducting composer' and commented that 'writing music is the very focal point of my life.'
Saint-Saëns: Oboe Sonata in D major, Op.166
Hindemith: Oboe Sonata
Poulenc: Sonata for oboe and piano, FP 185
Schumann: Adagio and Allegro, Op.70
11.50 interval
The Chiaroscuro Quartet play Haydn's String Quartet in A major, Op. 20 No. 6
12.10
Dutilleux: Oboe Sonata
Schumann: Three Romances, Op.94
Dorati: Duo Concertante for oboe and piano
François Leleux, oboe
Eric Le Sage, piano
Presenter - Donald Macleod
Producer - Laura Metcalfe.