Main content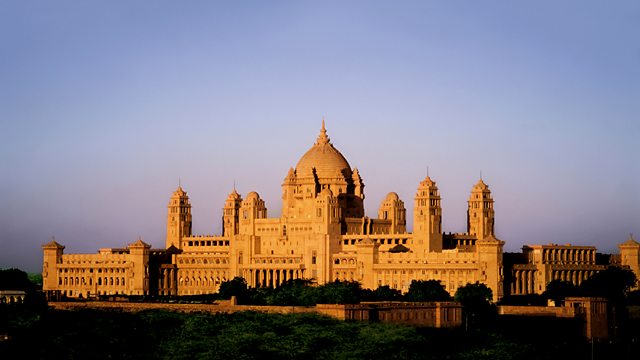 Indian Princely States
Rajan Datar explores the colourful and flamboyant lives of the princes of India, their relationship with the British and their legacy today.
At the time of the Partition of India 70 years ago this year, there were more than 500 Princely States. These were states nominally ruled by Indian Princes but ultimately under the control of the British colonial powers. Many of these princes - male and female members of the Royal Family - had kingdoms dating back to the 8th and 9th Centuries. But after the British curbed their powers, was their role largely ceremonial or did they have a deeper impact on the Indian people? And how did these Princes survive after Partition? Joining Rajan Datar is the writer and historian William Dalrymple, the director of the King's College London India institute Sunil Khilnani, and the Indian social scientist Nikita Sud from Oxford University.
Photo: A view of the Umaid Bhawan Palace, set high above the desert city of Jodhpur in Rajasthan (Getty Images).
Links and Further Reading