Main content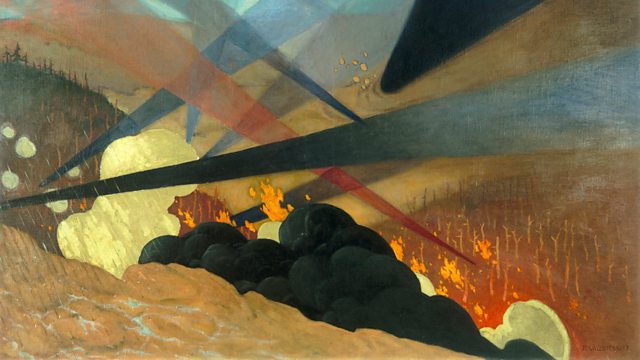 The Jazz Kings Go to War
1917, and America enters World War I. Francine Stock tells the story of how an African American regiment brought jazz to France.
In the first episode of a new series of The Cultural Front, Francine Stock tells the little known story of the 15th New York Regiment of the National Guard, who through acts of bravery and daring, came to be known as the Harlem Hellfighters.
They were an African American unit who, along with their military band, were sent to France in 1917.
It was a time of segregation in America; a time when Jim Crow laws still dominated society. The American military would not allow black soldiers to fight alongside white recruits so they gifted the 15th regiment to the French, following their terrible losses at the Somme and Verdun the year before.
The regiment was viewed as war fodder, they would entertain French villages before being sent off to the Frontline to fight, and most likely die.
But that did not happen.
The Harlem Hellfighters would not only go on to be the most decorated regiment in the American Expedition Force, but are credited with bringing jazz to Europe; a musical form which would define a generation.
Producer: Caitlin Smith.