Main content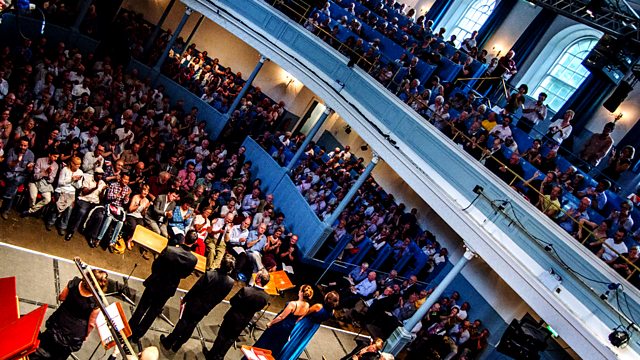 Recorded at the Queen's Hall, Donald Macleod presents the Swiss pianist Andreas Haefliger playing Berg, Liszt, Beethoven and Mussorgsky.
Swiss Pianist Andreas Haefliger performs a colourful programme featuring Musorgsky's mighty tour-de-force Pictures at an Exhibition. It was inspired by the grotesque fairy tale pictures by Victor Hartmann as exhibited in the Imperial Academy of the Arts as a memorial to the painter. Liszt conjours his own dramatic scene of St Francis walking on the water in his second Legend. Berg's early sonata is as brief as it is tumultuous and contrasts with the mature serenity of Beethoven's Sonata Op 101.
The concert is presented by Donald Macleod
Berg: Piano Sonata
Liszt: Legend No. 1, "St. Francis of Assisi's sermon to the birds"
Beethoven: Piano Sonata in A major, Op.101
INTERVAL at around 11.50am
Donald Macleod explores Schubert songs sung by Benjamin Appl who appears at the Festival on Thursday.
12.15pm
Mussorgsky: Pictures at an Exhibition
Andreas Haefliger (piano).